Maximizing Your Florida Car Accident Settlement Award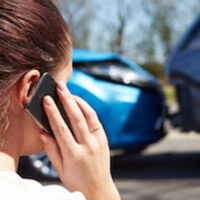 Litigation is not always a simple process and can be both time-consuming and expensive for plaintiffs without legal representation. Fortunately, it is often possible for those who sustain only minor injuries or property damage in a collision, to reach a settlement with the at-fault party's insurers in an out-of-court setting. Determining what type of settlement a person can expect to collect after a car accident is difficult and requires a close assessment of the specific facts of the case in question, so if you were recently involved in an accident and need help determining your potential recovery or maximizing your settlement, you should reach out to an experienced Maitland car accident lawyer who can advise you.
Which Factors Could Affect Your Car Accident Settlement?
There are a variety of factors that go into determining a car settlement amount, including:
Who was at fault for the accident;
Whether both parties contributed to the accident;
The extent of the property damage caused by the accident;
The severity of the physical and emotional injuries resulting from the accident;
The number of individuals involved in the accident;
The amount of medical expenses incurred by the injured parties; and
Whether the parties suffered wage loss due to an accident-related injury.
How these factors apply in a specific case will largely dictate how much an injured motorist can expect to collect in a settlement. If, for instance, the other driver was 100 percent at fault for the accident, only two vehicles were involved in the collision, and the injured party only incurred minimal medical expenses, there's a good chance that the at-fault party's insurer would agree to settle the claim to cover most of the losses. If, on the other hand, a collision involved multiple vehicles, severe injuries, and more than one party contributed to the accident, resolving the matter of compensation through settlement proceedings may not be possible.
Settlement vs. Litigation
The process of settling a car accident claim usually involves a number of offers and counteroffers between the claimant and the other driver or his or her insurer. In the event that the parties are able to reach an agreement, the injured party will receive monetary compensation in exchange for agreeing to waive his or her right to file a claim in court. Settlement proceedings have a number of benefits, as they tend to be resolved much more quickly and with less expense than taking a case to court. It is also true, however, that damages awarded in a personal injury case are often larger than settlement awards reached through negotiation in an out-of-court setting. On the flip side, injured motorists who take their cases to court also risk receiving no compensation at all if a judge or jury does not rule in their favor. Going to trial can also be time consuming, stressful, and emotionally draining, especially when a case is particularly complex or involves multiple parties.
Call Today for Help with Your Case
To speak with an experienced Maitland car accident attorney about maximizing your own settlement, please call Goldman Law, P.A. at 407-960-1900 today.
Resources:
nytimes.com/2008/08/08/business/08law.html?mtrref=www.google.com&gwh=0FE2C121D2DC24A5701AD3EA67E10F43&gwt=pay
scholarlycommons.law.wlu.edu/cgi/viewcontent.cgi?article=3927&context=wlulr
https://www.goldmanlawpa.com/floridas-new-texting-while-driving-ban/