The Elements Of A Florida Negligence Claim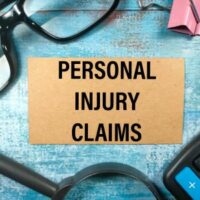 If you were injured in an accident through no fault of your own, you could be entitled to compensation for your losses under Florida's negligence laws. However, this type of claim will only be successful if an injured party is able to establish a specific set of facts. This can be a complicated endeavor, especially for those who were partly at fault for their accident, so if you were injured in an accident and have questions about the strength of your own negligence claim, it is important to reach out to an experienced Maitland personal injury lawyer for help.
Elements of Negligence
Negligence is a legal theory under which careless people can be held liable for causing someone else to sustain an injury. Injured parties will only be successful, however, when filing this type of claim, if they can prove that four key sets of facts exist in their case, including that:
The responsible party was legally obligated to act with reasonable care;
The responsible party breached that duty;
The responsible party's breach caused the plaintiff's injuries; and
The plaintiff sustained losses because of his or her injuries.
Of these elements, the third, which involves proving causation, tends to be the most difficult in personal injury cases, making it especially important for accident victims to speak with an attorney about the facts of their case before pursuing their claim.
Demonstrating Duty of Care and a Subsequent Breach
Providing proof of a defendant's duty to use reasonable care can be difficult and will depend on the specific circumstances of the case. All drivers, for instance, are required to comply with traffic laws and to use reasonable care while operating their vehicles. Those who fail to do so, either by violating a law or by acting unreasonably, can be said to have breached this duty. Similarly, some property owners are obligated to keep their premises safe for visitors by conducting regular inspections and repairs. When a property owner fails to take these steps and someone is hurt on his or her premises as a result, that individual has breached his or her duty of care.
Proving Causation and Damages
Once a plaintiff has proved that a defendant was required to use reasonable care in a certain situation, but failed to do so, he or she will need to provide evidence that the breach in question caused the accident. In some cases, this can be relatively straightforward. If, for instance, a driver ran a red light and collided with someone going through the intersection, fault would be relatively clear, in which case, the injured party would just need to provide proof of injury and damages. Determining causation can be more difficult, however, especially in cases where the negligence of multiple people contributed to the accident. Fortunately, under the state's comparative negligence laws, even injured parties who contribute to their own accidents are not barred from recovering compensation. Once causation has been proven, injured parties will need to provide proof of their losses, including medical bills, property damage costs, and lost wages.
Contact a Florida Personal Injury Lawyer
For more information on Florida's negligence laws, please call 407-960-1900 and speak with the dedicated Maitland personal injury attorneys at Goldman Law, P.A. today.
Resource:
law.cornell.edu/wex/negligence