What To Do After A Truck Accident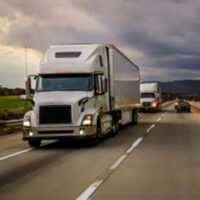 Of the many types of collisions in which a person can be involved, truck accidents are some of the worst. Unfortunately, besides being notorious for causing severe injuries, truck accidents can also raise a host of issues when it comes to liability, with multiple parties often accused of being at fault for a crash. There are, however, a few steps that accident victims can take immediately after a collision to give them the best possible chance of recovery. To learn more about the types of things that you can do to help increase your own chances of filing a successful claim, please call one of our dedicated Altamonte Springs truck accident lawyers today.
Render Reasonable Assistance
It is rare that the parties involved in a truck accident are able to avoid the collision without any injuries, so it often proves necessary to provide reasonable assistance. In most cases, this involves calling an ambulance and waiting for it to arrive, or making other arrangements to help the injured party get to a doctor.
Exchange Information
Under Florida law, drivers are required to stop and exchange information with the other driver after being involved in a car crash, including:
The driver's name, address, and phone number;
The other driver's vehicle registration number; and
The other driver's license number.
Exchanging this information at the scene of the accident can help simplify the claim filing process later, ensuring that the right person is held liable for the accident.
Report the Accident
In Florida, police officers are legally required to prepare crash reports for any collisions that result in an injury, death, inoperable vehicle, or that involve a commercial vehicle. This process can be expedited, however, by calling the police after the accident. Not only can law enforcement  officers start investigating the case, they can also assist in rendering aid before an ambulance arrives.
Collect Witness Information
It can be difficult to identify witnesses after an accident, so drivers should strongly consider trying to find and take note of anyone who saw the accident occur as soon as possible after the crash. Drivers should be sure to take down the witness's name, address, phone number, and email address.
Take Pictures and Gather Evidence
Photographs are some of the strongest evidence that a claimant has after a car accident. This evidence can play an especially important role in truck accident cases, where liability is often an issue. Drivers should consider taking pictures of the damage to the vehicles, as well as photos of the scene (including skid marks and the resting position of the vehicles), and photos of any of the parties' physical injuries. It's also important to keep copies of all accident-related records, including medical bills.
Call Our Altamonte Springs Legal Team Today
If you were involved in a collision with a commercial vehicle, you may be facing an uphill battle when it comes to recovery. To learn more about the ins and outs of filing an accident claim, please call Goldman Law, P.A. at 407-960-1900 and speak with one of our dedicated truck accident lawyers today.
Resource:
forbes.com/advisor/car-insurance/what-to-do-after-accident/