Florida Is One Of The Most Dangerous States For Pedestrians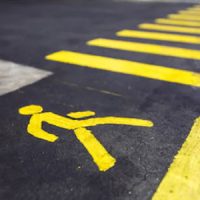 The Governors Highway Safety Association (GHSA) recently published a report, in which it noted that, alarmingly, accident-related pedestrian fatalities have gone up significantly across the country in the last two years. For instance, in only the first six months of 2021, an estimated 3,441 pedestrians lost their lives in collisions with motor vehicles, a number that represents a 17 percent increase from 2020. Unfortunately, Florida made the top of the list of the most dangerous states in the U.S. for pedestrians. In fact, three states: Florida, California, and Texas were thought to account for almost 40 percent of all pedestrian deaths in that time period, despite being home to only 27 percent of the population.
A Troubling Nationwide Trend
The increase in pedestrian fatalities over the last two years is only the continuation of a long-term trend, in which roadways have become ever more dangerous for those traveling on foot. For instance, over the last ten years, pedestrian fatalities have increased by an estimated 46 percent. Overall traffic fatalities are also increasing at an alarming rate. During the first three quarters of 2021, for instance, 31,720 people were killed in car accidents, which is the highest number of traffic fatalities to occur (in the first nine months of the year) in the U.S. since 2006.
Potential Causes of Increasing Pedestrian Fatalities
The increasing rate of both overall traffic fatalities and accident-related pedestrian deaths nationwide could have a number of different causes. A surge in dangerous driving practices, for instance, like impaired driving and speeding likely contributed to these statistics. The pedestrian accident fatality rate in 2020 actually rose by 21 percent, even though there were far fewer vehicles on the road during the pandemic. Other factors that may have contributed to these trends include:
The use of larger vehicles, like SUVs, which are much more likely to cause serious injuries for pedestrians;
The use of roads that were designed not for pedestrian safety, but to prioritize multiple lanes of fast-moving traffic;
A lack of access to proper post-crash, emergency care for injured victims; and
A lack of adequate infrastructure for pedestrians, like proper lighting, sidewalks, or marked crosswalks.
Fortunately, injured pedestrians who can prove that one or more of these factors contributed to their own accidents in some way, could be entitled to compensation for their losses, including reimbursement for medical expenses, lost wages, property damage, and pain and suffering. To learn more about filing this type of claim in Florida, feel free to reach out to our legal team today.
Contact Our Experienced Altamonte Springs Pedestrian Accident Lawyers for Help
If you or a loved one were injured in a pedestrian accident, you may be feeling unsure of your next steps. You do not, however, have to go through this process alone. For support and help during your own pursuit of accident-related damages, reach out to one of the dedicated Altamonte Springs pedestrian accident lawyers at Goldman Law, P.A. today.
Sources:
ghsa.org/resources/news-releases/GHSA/Ped-Spotlight22
nhtsa.gov/press-releases/traffic-fatalities-estimates-jan-sept-2021