I Was Hit By A Drunk Driver – What Are My Legal Options?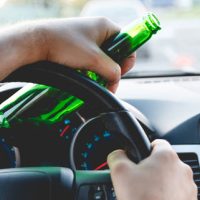 Recovering compensation after a car accident can be complicated, especially when a crash was caused by the reckless actions of a drunk driver. The injuries in these collisions tend to be severe and the damages immense. Furthermore, more than one person (the drunk driver) could be held liable for the accident. Restaurants and bars that over-serve, for instance, could also bear some responsibility for the victim's losses. An experienced attorney can play a crucial role in helping accident victims navigate these kinds of complex cases.
Was the Car Accident the Result of Drunk Driving?
The first thing that the victim of a drunk driving accident will need to do is prove that the at-fault driver was under the influence of drugs or alcohol. Fortunately, there are a number of ways to do this, including by obtaining a car accident report. This will show the results of a driver's blood alcohol level (BAC) and the results of any roadside sobriety tests. Testimony from eyewitnesses who may have seen the intoxicated driver's erratic behavior prior to the crash, as well as footage from traffic and security cameras, can also help demonstrate that a driver was inebriated at the time of the crash. Accident reconstruction specialists can also be called in, and using photos from the scene of the accident, skid mark measurements, and other physical evidence, can create a model showing who was responsible for the crash.
Recovering Damages After a Drunk Driving Accident
Florida is a no-fault auto insurance state, which means that in general, drivers must file claims with their own insurers when seeking compensation for accident-related losses, regardless of who was at fault for the crash. Unfortunately, the injuries sustained in drunk driving accidents are usually severe, which means that PIP limits are almost always exceeded. In these cases, injured accident victims will need to file a claim with the other driver's insurer, or file a lawsuit in court to recover the remainder of their losses, which could include:
Past and future medical expenses;
Wage loss;
Vehicle repair or replacement costs;
Permanent disability;
Pain and suffering; and
Emotional distress.
Punitive damages
The intoxicated driver may not be the only party who can be held liable for these damages. For instance, under Florida's Dram Shop Law, accident victims can take civil action against businesses or individuals who furnish or sell alcohol to:
Someone who is under the age of 21 years old; or
Anyone who is known to be habitually addicted to alcohol.
Potentially liable parties include bartenders, liquor store owners, and even social hosts. For help determining whether someone besides the drunk driver who caused your accident, could bear some responsibility for your losses, reach out to our legal team today.
Call a Maitland Drunk Driving Accident Lawyer for Help with Your Case
If you or a loved one were involved in an accident that was caused by drunk driving, a dedicated Maitland drunk driving accident lawyer can help you seek a fair resolution to your case. Call our office at 407-960-1900 today to schedule a free case review.
Sources:
nhtsa.gov/risky-driving/drunk-driving
www.leg.state.fl.us/statutes/index.cfm?App_mode=Display_Statute&Search_String=&URL=0700-0799/0768/Sections/0768.125.html