Who Can File a Wrongful Death Claim in Florida?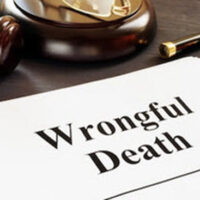 The untimely loss of a loved one is always devastating for the family members and friends who are left behind. These losses are particularly tragic, however, when a person's death was the result of someone else's negligence or wrongful act. Although holding careless individuals liable for their actions cannot bring back a loved one or truly compensate that person's surviving family members for their loss, it can go a long way towards easing some of the pressure and financial burdens that they face. To learn more about your own legal options following a relative's accident-related death, please reach out to our experienced Maitland wrongful death legal team today.
What is a Wrongful Death?
Under Florida law, a death is considered wrongful when it occurs as a result of someone else's:
Negligence;
Wrongful act;
Default; or
Breach of contract.
One simple way to determine whether an accident victim's death was wrongful, is to assess whether that individual would have had grounds to file a personal injury claim against someone else if he or she had survived. If the answer to this question is yes, then the surviving relatives of the victim may be able to file a wrongful death lawsuit on their loved one's behalf.
Filing a Wrongful Death Claim
Only the personal representative of a decedent's estate can file a wrongful death claim, seeking compensation for the at-fault party. Often, this person will already be named in a decedent's will, but if no such designation has been made, the court will usually appoint someone to represent the decedent's case. Although wrongful death suits may technically be filed by a personal representative, any damages award will be transferred to the deceased's immediate family, including a surviving spouse, child, parent, or dependent relative.
What Damages Can be Recovered in a Wrongful Death Lawsuit?
Plaintiffs who successfully file wrongful death actions could be entitled to both economic and non-economic damages. The former include losses that can easily be assigned a monetary value, such as:
Medical bills;
Lost wages and benefits;
Property damage;
Loss of future income, support, and services; and
Burial and funeral costs.
Plaintiffs must provide proof of these losses, which may include receipts, bills, invoices, and pay stubs. Non-economic damages, on the other hand, are intended to compensate the surviving relatives of the deceased for their mental pain and suffering, emotional distress, and loss of guidance and support. Non-economic damages, which are more difficult to calculate, are typically determined by a jury tasked with weighing a number of factors, including the egregiousness of the defendant's conduct and the plaintiff's age and occupation at the time of his or her death.
Call Today for an Opinion on Your Case
If you believe that you have a valid wrongful death claim and want to discuss your case with one of the experienced Maitland wrongful death attorneys at Goldman Law, P.A., please call our office at 407-960-1900 or request an appointment online today. A member of our legal team is standing by to address your questions and concerns.
Resource:
leg.state.fl.us/statutes/index.cfm?App_mode=Display_Statute&URL=0700-0799/0768/Sections/0768.21.html