PIP Time Limitations You Should Know About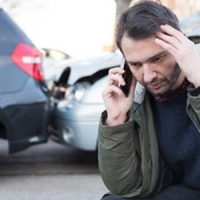 In Florida, all drivers are required to purchase $10,000 worth of Personal Injury Protection (PIP) auto insurance, which covers a portion of a policyholder's medical expenses and lost wages in the event of an accident. Because Florida is a no-fault state, drivers who are involved in accidents must initially file claims with these PIP providers to obtain reimbursement for injury-related medical bills, regardless of who caused the crash. However, accident victims only have a certain amount of time to make these claims or risk ending up without any compensation for their losses at all.  To ensure that your own claim isn't barred due to a failure to comply with PIP insurance-specific deadlines, call our Florida car accident legal team today.
What Does PIP Insurance Cover?
Florida PIP policies cover 80 percent of a policyholder's car accident-related medical bills. This includes coverage of:
Ambulatory services;
Hospital expenses;
Surgical costs;
Rehabilitation costs; and
Diagnostic and lab services.
Besides covering these kinds of injury-related medical services, PIP policies also provide reimbursement for up to 60 percent of an injured policyholder's lost wages. If a policyholder loses his or her life as a result of a car crash, PIP coverage should pay for these costs, as well as funeral and burial expenses. It is, however, important to remember that PIP policies only cover crash-related losses up to a $10,000 limit, which means that many accident victims must struggle to pay their remaining losses on their own. Fortunately, injured parties who find themselves in this situation can often step outside of the no-fault system and seek damages directly from the at-fault driver who caused their crash.
What are the Prerequisites for Obtaining PIP Coverage?
The good thing about PIP coverage is that accident victims can obtain reimbursement for their accident-related losses even if they were the ones responsible for the accident in the first place, as Florida operates under a no-fault auto insurance standard. It is, however, critical for policyholders to act quickly after an accident when attempting to obtain medical care and pursue compensation. This is because Florida has a lot of strict deadlines surrounding PIP coverage. One of these rules states that medical expenses for car accident-related injuries will only be reimbursed if the services are administered by a qualified medical provider within two weeks of the crash. Policyholders who wait longer than 14 days to seek care or report their claim to their PIP provider will most likely end up barred from recovery. It's also important to note that some forms of medical treatment, like massage therapy and acupuncture, are never covered by PIP policies.
Call Our Office Today to Set Up a Consultation
To ensure that you don't run afoul of Florida's PIP deadlines and other rules, please call Goldman Law, P.A. at 407-960-1900 and set up a meeting with an experienced Maitland car accident lawyer today. You can also reach a member of our legal team via online message.
Sources:
leg.state.fl.us/Statutes/index.cfm?App_mode=Display_Statute&Search_String=&URL=0600-0699/0627/Sections/0627.736.html
floir.com/sections/pandc/productreview/pipinfo.aspx