Five Questions to Ask Your Doctor After Being Involved in a Car Crash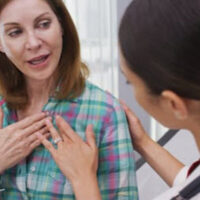 Getting hurt in a car accident is an overwhelming experience. Unfortunately, this is quite common in car accident scenarios. In fact, the Department of Florida Highway Safety and Motor Vehicles (FLHSMV) estimates that in the 257,183 car crashes that have occurred in Florida this year, around 159, 819 people were injured. Motorists who find themselves in this situation are strongly encouraged to seek medical care as soon as possible after their accident and to address specific injury-related concerns with their doctor.
Obtaining treatment after a car crash is a priority for a number of reasons, as it is the best way to ensure that a person's recovery is as easy as possible and also helps support his or her legal rights. To learn more about how to give your car accident claim the best possible chance of success, please reach out to one of our experienced Maitland auto accident attorneys today.
The Extent of the Injuries
One of the most important questions that car accident victims can ask their doctors is to explain the extent of their injuries. This includes an overview of the injury, as well as details about the nature of the condition and its severity. Any discussion of an injury and prognosis will also almost always involve an estimate on recovery time.
Recovery Time
Although physicians are often unable to give a precise answer as to a person's recovery time, they can typically provide a ballpark answer on how long it will take for a person to regain his or her health. This could range from a few weeks to several months, or even longer, depending on the severity of the injury, during which time an accident victim could be directed to avoid strenuous activities or refrain from going into work.
Time Off From Work
When diagnosed with an injury after a crash, motorists should also speak with their doctors about whether they will need to take time off from work, and if so, how much time. This answer will depend largely on the information provided regarding the nature of the injury and the estimated recovery time, as well as the specific duties of a person's job. Keep in mind that some injuries will require not only physical, but also mental recovery, which could impact when an accident victim is able to return to work.
Referrals to Specialists
Many car accident injuries are complex and may require the oversight of a specialist. Fortunately, a primary care physician or emergency room doctor will be able to refer an accident victim to a specialist to provide more focused care for his or her injuries. This will, however, require a detailed description of the injury, as well as how it occurred. Fortunately, injured parties are often entitled to compensation for these expenses, as well as general medical bills.
Pain Management
All physical injuries come with a certain amount of pain, which can range from mild to severe. If pain is severe, a physician may be able to provide a person with a prescription to manage discomfort or could instead suggest relief through the use of over-the-counter medications.
Call Today for Help
Once you get medical treatment and consult with your physician, please call one of our experienced Maitland car accident lawyers at Goldman Law, P.A. at 407-960-1900 to get started on recovering compensation for your losses.
Resource:
flhsmv.gov/traffic-crash-reports/crash-dashboard/
https://www.goldmanlawpa.com/what-kinds-of-damages-can-you-recover-after-a-car-accident/