Did You Suffer A Soft Tissue Injury In A Slip And Fall Accident?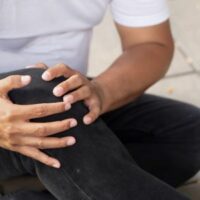 The violent impact that so often accompanies slip and fall accidents can result in a wide range of injuries, the most serious of which could require emergency medical attention. A person should head to the hospital, for instance, after suffering a broken bone, head trauma, or severe laceration. There are, however, some injuries that, while less severe, can still have a significant impact on the day-to-day lives of accident victims. Fortunately, it is still possible to recover compensation for these kinds of injuries, although doing so can be difficult, so if you suffered a soft tissue injury in a slip and fall accident on someone else's property, you should consider reaching out to an experienced Altamonte Springs slip and fall lawyer, who can help you navigate the claim filing process.
What are Soft Tissue Injuries?
Soft tissue injuries occur when the muscles, tendons, and ligaments suffer some sort of trauma, resulting in pain, swelling, and bruising. Slip and fall accident victims often suffer from soft tissue injuries, including:
Whiplash, which occurs when the spine is subjected to sudden movement;
Contusions, or bruising;
Tendonitis, which involves inflammation of the tissues that connect the muscles to bones;
Ligament sprains and muscle strains; and
Bursitis, which occurs when the tissues that provide cushioning around the vertebrae are damaged.
These injuries, while perhaps not as severe as other types of injuries, can still make it difficult to get to work or perform necessary job duties. They are also painful and can be slow to heal, which can be frustrating for those whose injuries were the result of a property owner's negligence.
Challenges with Recovering Compensation for Soft Tissue Injuries
Recovering compensation for an accident-related soft tissue injury can be difficult, as doing so comes with a few unique challenges. This kind of trauma, for instance, isn't always visible to the human eye and may not even show up on an x-ray, CT scan, MRI, or other imaging test. This can make it harder to prove that the injury exists or was the result of a specific accident. Fortunately, expert opinion, specific tests, and treatment records can help fill these holes, demonstrating the severity of an injury.
Another problem is that many slip and fall accident victims don't immediately realize that they have suffered a trauma, as soft tissue injuries often don't manifest until a few days or even a week after the accident. This delay in obtaining treatment can lead unscrupulous insurers to deny legitimate claims. The best way to counter this is to seek medical assistance as soon as possible after an accident and to reach out to an attorney for help in substantiating your claim.
Were You Hurt in a Slip and Fall Accident?
At Goldman Law, P.A., our dedicated Altamonte Springs slip and fall lawyers are well-versed in the types of tactics that insurers use to deny valid premises liability claims. Call our legal team at 407-960-1900 today to set up a free review of your own case.
Resource:
hopkinsmedicine.org/health/conditions-and-diseases/softtissue-injuries