Filing A Premises Liability Claim In Florida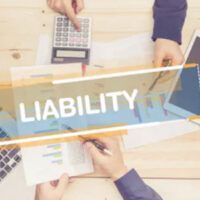 Whether a person is involved in a slip and fall accident, is bitten by a dog, or is assaulted, getting hurt on someone else's property isn't something that people can usually plan for. Fortunately, this doesn't mean that negligent property owners can't be held liable for their failure to protect visitors. In fact, injured parties can often recover compensation for their losses by filing a premises liability claim in court, so if you were hurt in an accident while on someone else's property, you should consider reaching out to an Altamonte Springs slip and fall lawyer, who can walk you through your legal options.
What is a Premises Liability Claim?
A premises liability lawsuit is a type of civil claim that plaintiffs can file to hold property owners responsible for injuries arising from their property. These civil suits are based on the duty that Florida property owners have to maintain their premises and keep visitors safe. A failure to fulfill this duty opens defendants up to potential liability. These types of claims often arise after:
Slip and fall accidents;
Dog bites and animal attacks;
Assaults resulting from inadequate security;
Drowning or swimming pool injuries; and
Accidents involving children.
Ultimately, whether a land owner can be held liable for these kinds of injuries depends in large part on the status of the person visiting the property.
Status of the Visitor
Under Florida law, those who visit other people's property can be categorized into a few different groups, including:
Invitees, or those who are actually invited to visit a property, with those invited for the financial benefit of the owner owed the highest duty of care;
Licensees, or social guests, who are on someone's property by permission or invitation, but only for personal reasons; and
Trespassers, who are not invited onto the property and so are usually only protected from intentional injury.
Invitees and licensees can both file premises liability claims based on a property owner's negligence. Invitees, however, which includes individuals who visit stores, amusement parks, or other places of business usually have the strongest claims because they were specifically invited onto the property for the owner's financial benefit. In these cases, property owners are required to inspect their premises, warn of dangers, and take reasonable steps to maintain the property and repair hazards. Those who fail to fulfill this duty can be held liable if those actions resulted in an accident. While invitees can also file premises liability claims, they are generally not owed the same level of care as invitees and so will need to provide stronger proof of a landowner's negligent or reckless conduct.
Were You Hurt on Someone Else's Property?
While those who are injured in accidents on someone else's property can often recover compensation by filing a claim against the property owner, they only have a certain amount of time to do so. To ensure that your own claim is filed properly and on time, please call the dedicated Altamonte Springs slip and fall lawyer at Goldman Law, P.A. You can reach a member of our legal team by calling 407-960-1900 today.
Resource:
leg.state.fl.us/Statutes/index.cfm?App_mode=Display_Statute&URL=0700-0799/0768/Sections/0768.0755.html