3 Things To Know About Florida Slip And Fall Cases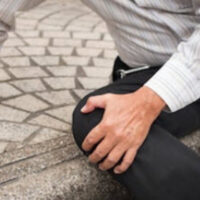 Slip and fall accidents happen all the time. Fortunately, these accidents are often minor and the parties involved are able to get back up and go on with our lives. Sadly, this is not always true, as some slip and fall accidents result in serious, long-lasting injuries. While it is often possible to file a premises liability claim against a negligent property owner who was responsible for the fall, whether or not a person should actually pursue a legal claim will depend on the circumstances of the case. We've included a few things that can help give you a better grasp of premises liability law in Florida, but if you want to learn more, please reach out to our dedicated Altamonte Springs slip and fall lawyers today.
The Property Owner Must Have Actual or Constructive Knowledge of the Hazard
People who slip and fall merely because of their own clumsiness probably won't be able to file suit against someone else, seeking damages. Property owners, however, are required to keep their premises in a reasonably safe condition for visitors and customers and those who fail to do so can be held liable if their negligence results in an injury. In order to recover under this type of claim, an injured party will need to demonstrate that the property owner had knowledge of the hazardous condition. This knowledge can be either actual, meaning that the property owner definitively knew of the danger, or constructive, which means that the owner should have known about the hazard. Constructive knowledge can be established by showing that:
The dangerous condition existed for long enough that the owner, in the exercise of ordinary care, should have known about the condition; or
The condition occurred regularly and was foreseeable.
To speak with an attorney about the types of evidence that can be used to prove that a property owner had knowledge of a dangerous condition before your injury, please call our legal team today.
There is a Statute of Limitations for Filing a Slip and Fall Lawsuit
In Florida, plaintiffs only have a certain amount of time, known as a statute of limitations, to file a lawsuit against the property owner responsible for their injuries. For slip and fall accidents, claimants have four years from the date of the injury to file a claim in court.
Your Case May Involve Comparative Negligence
While property owners are required to inspect their premises for dangerous hazards, we, as visitors, should also be aware of our surroundings. Fortunately, even if a visitor is deemed to have been somewhat negligent on the day of the accident, he or she won't necessarily be barred from recovery. Instead, the court will weigh the victim's negligence against the negligence of the property owner to determine who was most at fault when determining damages.
Altamonte Springs Slip and Fall Attorneys
All slip and fall cases are different, so if you were injured on someone else's property, please call 407-960-1900 and speak with the experienced Altamonte Springs slip and fall lawyers at Goldman Law, P.A. about the strength of your claim.
Resource:
leg.state.fl.us/Statutes/index.cfm?App_mode=Display_Statute&Search_String=&URL=0700-0799/0768/Sections/0768.0755.html