Understanding The Elements Of Your Personal Injury Case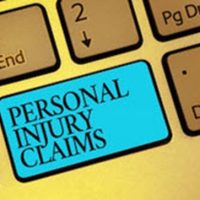 If you were injured in an accident, you may be wondering how much your case is worth. The answer to this question depends on a few important factors, like the severity of your injury and the degree of fault exhibited by the person who caused the accident. Of the utmost importance, however, will be your ability to establish the elements of a personal injury case. Read on to learn more about the elements that can affect your ability to recover after an accident.
Establishing Liability
There are three major elements of any person injury case: liability, causation, and damages. The first involves determining who was responsible for causing an accident. Doing so, however, is more difficult in some cases than others. For instance, someone who rear-ends another driver will almost always be held liable, or legally responsible for the crash and the other vehicle occupant's injuries. If, however, someone slipped and fell on somebody else's property, determining who was responsible for that property's upkeep and for any slip and fall-related injuries, could be more complicated. To determine fault for an accident, a claimant's legal team will need to carefully investigate the cause of the accident.
Proving Causation
Once the cause of an accident has been determined, it will be the job of the claimant's legal team to find and provide evidence showing that the at-fault party's misconduct directly led to the victim's injuries. This isn't always a straightforward process, as insurers are notorious for trying to wiggle out of liability for accidents. This is why it's so important to have strong proof, like medical records and testimony from expert witnesses, that can be used to establish a link between an accident and a particular injury.
Calculating Damages
The final part of a personal injury claim is establishing damages, or what the victim has suffered financially because of his or her injury. Basically, this is the time to focus on the extent of the victim's injuries and how they affect his or her day-to-day life. When calculating damages, claimants will need to add up a wide range of costs, including:
Medical bills;
Lost income;
The value of lost benefits; and
Property damage costs.
It's even possible to calculate losses that are more difficult to quantify, like emotional distress and pain and suffering, which are also compensable under Florida civil law. Every injury is unique, so what this calculation looks like will vary on a case by case basis. For an initial assessment of your own damages, feel free to reach out to our legal team today.
Call Dedicated Altamonte Springs Personal Injury Lawyer Sarah Goldman Geise Today
For help navigating the process of filling a personal injury claim in Florida, call dedicated Altamonte Springs personal injury lawyer Sarah Goldman Geise at Goldman Law, P.A. We are well-versed in the types of financial, physical, and emotional tolls that accidents can take on victims. You do not, however, have to bear these burdens alone. Call us at 407-960-1900 today to set up a consultation.
Sources:
law.cornell.edu/wex/negligence
floridabar.org/rules/florida-standard-jury-instructions/civil-jury-instructions/civil-instructions/#500