The Importance Of Documenting Your Personal Injury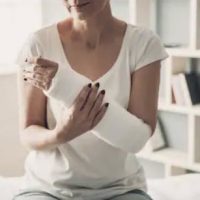 While it may not seem important at the time, one of the most critical things that an accident victim can do is to start documenting his or injuries and costs as soon as possible. Doing so can play a crucial role in demonstrating fault and damages if the victim must seek compensation from the at-fault party.
Take Photos
It's important to start documenting a personal injury right away, at the scene of the accident if possible. What this looks like will vary depending on the type of accident in question. A person who was involved in a car crash, for instance, should take photos of the positions of and damage to the vehicles, skid marks, and any physical injuries, as well as photos of the surrounding area, like the road or weather conditions. Someone who was injured after slipping and falling in a grocery store, on the other hand, should be sure to take photos of the aisle, the hazard that caused the fall, and the surrounding area. These kinds of photos can help establish the cause and results of an accident.
Collect Documentation
A lot of the evidence that a person will need to file a successful personal injury claim will be in the form of documentation, such as:
Copies of injury-related medical treatment records and bills;
Copies of bills for ongoing rehabilitation and therapies;
Receipts and invoices for property damage, like vehicle repair or replacement;
A copy of the accident report;
Recent pay stubs and tax returns to demonstrate lost wages;
Copies of letters, emails, and other communications with insurance companies regarding the claim; and
Receipts for any personal services required because of the accident, like home health care, daycare or babysitting, or food delivery services.
These records can all be used to help establish a claimant's damages, which in turn will make it much more likely that he or she will be able to recover the full amount of those losses. For help determining what kinds of records you might need to improve your chances of filing a successful personal injury claim, reach out to our legal team today.
Personal Records
Accident victims can also create personal records that could help them establish liability and damages in the event of a lawsuit. Keeping a journal after the accident, for instance, can help establish how an injury has affected a person's day-to-day life. It's also a good idea for accident victims to write down everything they can remember about their accident as soon as possible. The details in these accounts could make all the difference when attempting to establish fault. A list of the days that a person was unable to work can also be used to help calculate lost wages.
We Can Help With Your Injury Claim
Call Goldman Law, P.A. at 407-960-1900 to set up a free consultation with a dedicated Altamonte Springs personal injury lawyer. You can also reach out to a member of our legal team via online message.
Sources:
forbes.com/advisor/car-insurance/what-to-do-after-accident/
floridabar.org/rules/florida-standard-jury-instructions/civil-jury-instructions/civil-instructions/#500