Social Media Use Can Impact Your Injury Case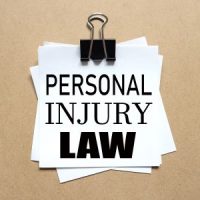 Social media platforms like Instagram, Twitter, and Facebook provide people with a great way to stay connected, regardless of where they live. Their use has become so common that posting about something that has happened to us is often one of our first reactions after a new experience. While it can feel natural to share information after something like a car accident, however, doing so is almost never a good idea and can actually have negative repercussions for an accident victim's legal claim.
Posts Can be Used by the Defendant 
Posting online about an accident may feel like the right thing to do, as it lets friends and family know that you're okay, doing so can negatively impact a legal claim. For instance, any posts about an accident or an accident-related injury can be used by the at-fault party's legal team to dispute an injured party's account of fault or damages. A defendant could use an accident victim's status update stating that he or she is "okay" or "lucky", for example, as evidence that someone's injury isn't as severe as is being claimed.
Posts From Before an Accident Can be Used Against You 
It isn't only posts from after an accident, but those from before an injury that can be used against a claimant. A defendant's legal team could, for instance, try to establish that an accident victim is a reckless or non-reliable person based on earlier photos and posts. These kinds of images and posts can even be used to try and prove that a car accident victim was under the influence at the time of a crash. There isn't much that a person can do about things posted before an accident, as they are recoverable even if deleted, so the best thing that accident victims can do in these cases is to tell their lawyer about the social media profiles, so that they can prepare for such attempts.
Images Can be Taken Out of Context 
Status updates and check-ins aren't the only things that can be used against an accident victim when posted on a social media platform. Non-accident-related images, for example, of something as simple as the user sitting outside or smiling, can be used by attorneys as evidence that he or she isn't seriously injured. To avoid this, accident victims shouldn't post new pictures of themselves on social media platforms and should also ask family members and friends to avoid tagging them in photos. It's important to remember that just because a person's account is set to private doesn't mean that no one else can see what is posted. Posts from private accounts, for instance, can often  still be seen if they are shared with or commented on by others.
Free Consultations Available 
If you were injured in an accident, you should try to avoid posting on social media, at least until your claim is resolved. For more tips on how to protect and strengthen your legal claim, call dedicated Altamonte Springs personal injury lawyer Sarah Goldman Geise at Goldman Law, P.A. today.
Sources: 
forbes.com/sites/andrewarnold/2018/12/30/heres-how-social-media-can-be-used-against-you-in-court/?sh=132196926344
americanbar.org/groups/gpsolo/publications/gpsolo_ereport/2020/january-2020/discovery-social-media-evidence-legal-proceedings/