Protecting Your Finances After An Accident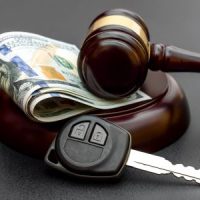 The immediate impact of a serious accident is often discomfort and pain, so it makes sense that health is usually an injured party's first priority. Finances, however, are usually a close second in importance, with victims often faced with paying hefty medical bills. If you were hurt in an accident through no fault of your own, protecting your financial future is important not only to your health, but in helping you rebuild your life.
Injuries Can be Expensive
The cost of diagnosing and treating a serious injury can be high. This is especially true for those whose injuries result in long-term or permanent disability, as they will need to cover the cost not only of initial treatment, but also the cost of ongoing therapies, lost income, and personal care expenses. There are also a lot of incidental costs to sustaining an accident-related injury. A person may, for instance, need to add accessibility features to his or her home or car to accommodate an injury, or to pay for transportation to and from doctor's appointments. Those whose injuries are particularly severe may need to pay someone for live-in care or for help with everyday duties.
It's Important to Have a Plan in Place
Hopefully, an accident victim has a financial emergency plan. If not, however, an injured party will need to take stock as soon as possible by asking a series of questions, including whether you will be able to continue to work, how much your medical bills will cost, and how much money you can expect to come in on a regular basis. It can help to look for ways to save during these times. Creating a written budget can help you find ways to cut back on your expenses. You can also look for ways to bring in more funds. Look at your insurance policies to see what is covered and if your accident was the result of someone else's negligence, consider contacting a personal injury attorney to find out what rights you may have to financial compensation.
Be Careful When Making Financial Decisions
Any decisions you make after sustaining a serious accident-related injury can affect your finances. For instance, signing insurance paperwork, or even talking about your injury to someone else, or posting on social media about it, can affect how much compensation you can recover, or even whether you can recover anything at all. Failing to seek medical care after an accident can also affect your recovery, as the longer you take to get medical help, the more likely it is that an insurer will deny your claim. To protect your own rights to financial recovery, contact a member of our legal team today.
Call Today for Help from an Experienced Maitland Personal Injury Lawyer
If you suffered a serious injury in an accident, feel free to call Goldman Law, P.A. at 407-960-1900 and set up a meeting with dedicated Maitland personal injury lawyer Sarah Goldman Geise. You can also contact us online to set up a free, no obligation consultation.
Sources:
floridabar.org/rules/florida-standard-jury-instructions/civil-jury-instructions/civil-instructions/#500
usatoday.com/story/money/personalfinance/2016/03/06/tips-talking-your-insurance-company-after-car-accident/80802080/