These Factors Could Affect Your Personal Injury Settlement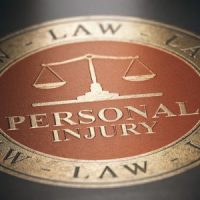 All personal injury settlements are unique, so it's difficult to say what the "average" settlement amount is. There are, however, a few different factors that can impact the value of a claim and by assessing those factors in their own cases, claimants can get a better idea of what amount would be considered fair compensation for their injuries.
The Limits of the At-Fault Party's Insurance
Insurers pay out most personal injury settlements, so a person's policy limits will affect how much an injured party can claim. For instance, if an at-fault party has multiple policies, this could increase how much a person could potentially collect in a settlement. Furthermore, when there is more than a single source of liability, more funds could be available to the injured party, which is why it's so important to identify all negligent parties when attempting to settle a personal injury claim.
The Severity of the Injury
More severe injuries usually result in more compensation for claimants, as the amount needs to reflect how much the victim had to pay in medical bills and his or her lost wages, as well as any future impacts that the injuries could have. For instance, a person could end up experiencing a loss of future earning capacity due to permanent disability, ongoing medical treatment to address injury-related complications, and an inability to return to his or her pre-accident life. A settlement amount must address these future needs, as well as a claimant's current costs.
Evidence of Liability
Insurance adjusters are typically more likely to make higher settlement offers if there is strong evidence of the policyholder's liability. If, on the other hand, there is any question of who caused an accident, the adjuster will usually try to reduce the amount to account for it. To ensure that their own claim is as strong as possible, claimants should consider retaining an attorney who can conduct an independent investigation into the accident and counter any attempts by the insurer to place liability on another party.
The Claimant's Patience
It's not always that difficult to receive a settlement offer from an at-fault party's insurer. Ensuring that that offer is fair, however, can be more complicated and can end up lasting a long time. Settlement negotiations usually start with a demand from the claimant for the total value of a claim. Insurers rarely, however, agree to that amount and instead will counter with a different sum. At this point, the parties can negotiate, attempting to reach an agreement that is satisfactory to both. It can be tempting for claimants, many of whom have hefty medical expenses and other bills, to accept the first offer in order to start paying those debts. The more patient a claimant is, the more likely he or she is to get a fair offer from the insurer.
Contact Our Altamonte Springs Legal Team for Assistance
For help attempting to settle your own personal injury claim, contact the dedicated Altamonte Springs personal injury lawyers at Goldman Law, P.A. Call 407-960-1900 to set up a free case review today.
Sources:
law.cornell.edu/wex/settlement
forbes.com/sites/dimopoulos-injury-law/2022/03/01/what-is-the-value-of-my-personal-injury-case/?sh=17baba444561