Short-Term Car Accident Injuries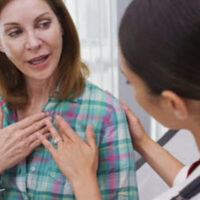 If you were involved in a side-swipe accident, or minor rear-end collision, you may have been diagnosed with short-term injuries. Everything from contusions and soft tissue injuries to mild fractures could qualify as short-term injuries. The trouble with these kinds of injuries is that they can still be debilitating and often end up lasting a lot longer than expected. A bone fracture, for instance, even if relatively mild, could take months to heal, while a minor wound could become infected, delaying a person's recovery.
Even short-term, or minor, injuries can have a significant impact on someone's ability to return to work or to conduct day-to-day activities. Fortunately, just because a car accident-related injury isn't catastrophic doesn't mean that a person cannot recover compensation for medical bills or lost wages, so if you were hurt in a car crash through no fault of your own, you should think about reaching out to an experienced Maitland car accident lawyer, who can help you file a claim.
The Problem with Short-Term Injuries
One of the biggest issues with labeling an injury as  being minor, or short-term, is that an injury that may not be particularly debilitating for one person, could have significant repercussions for another. An elderly person, or someone in poor health, or with a pre-existing condition, for example, could take a lot longer to heal, even from a relatively minor injury. Another problem with short-term injuries is that diagnosis of an injury as "minor" is often premature. Soft tissue injuries and back injuries, for instance, are notorious for being difficult to diagnose early. Symptoms often don't show up for days, or may develop gradually over time. Some car accident victims who suffer back injuries and are told that their injury is minor, often end up suffering from chronic back pain for years to come.
It's important to keep these issues in mind because many car insurance companies classify injuries as minor in an effort to avoid paying for treatment. In these cases, it may be necessary to obtain legal assistance to prove that an injury is more severe than an insurer is alleging.
What You Can Do to Help
There are a few things that car accident victims can do to help improve their chances of full recovery after suffering a short-term injury, including:
Getting a medical evaluation as soon as possible with a doctor who can determine whether the injuries are actually minor;
Keeping written records of the injury, including a list of all costs related to diagnosis and treatment, and details about how the injury affects their life; and
Speaking with an attorney, who can help prove the true value of the accident claim.
To learn more about the steps you can take to improve your own chances of recovery, please call our office today.
Legal Advice When in Need
At Goldman Law, P.A., we want our clients to get the support and care they need after an accident and recognize that that often means filing a legal claim to pay for adequate treatment. If you were injured, talk to our dedicated Maitland car accident legal team by calling 407-960-1900 today.