Breaking Bad Driving Habits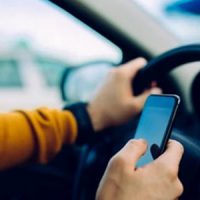 Florida sees some of the most car accidents of any state in the country. There were, for instance, 401,540 car accidents in Florida in 2021 alone, which breaks down to around 1,100 crashes per day. Unfortunately, most of these crashes could have been avoided if one or more of the drivers involved had been using the care that is necessary when driving a vehicle on Florida's busy roads. If drivers eliminated a few of the worst driving habits from their own lives, they could help prevent many accidents. We've compiled a few of the worst driving habits below.
Speeding
Drivers across the country are notorious for ignoring the speed limit. Doing so, however, has become increasingly dangerous. In fact, according to the National Highway Traffic Safety Administration (NHTSA), speeding is thought to contribute to more than one-quarter of all fatal car crashes in the U.S. To avoid being the cause of such an accident, drivers should be sure to give themselves plenty of time when driving somewhere and to account for potential traffic, construction, and poor weather, all of which can slow drivers down and make them want to speed when given the opportunity.
Driving Under the Influence
Driving while under the influence of drugs or alcohol ranks just below speeding as the most common cause of fatal car accidents. Despite knowing how dangerous it is, many drivers continue to engage in this behavior. It's important for motorists to go to whatever lengths they must in order to avoid driving while under the influence, whether that means spending the night at a friend's house or scheduling a rideshare trip in advance.
Tailgating
Tailgating is pretty common on today's roads and is a common reaction amongst motorists who are frustrated by the slow speed of other drivers. The reality, however, is that tailgating does nothing to increase another driver's speed (and may actually cause them to slow down). It's also a good way to significantly increase one's chances of being involved in a rear-end accident. To avoid causing one of these kinds of accidents, drivers should avoid tailgating, keeping enough distance between themselves and the cars in front of them that they will have enough time to avoid a collision if the car suddenly brakes.
Distracted Driving
Driving can be monotonous and it's not uncommon for motorists' thoughts to wander, or for drivers to become distracted by the radio or a phone. These types of distractions, however, are dangerous while driving, as even taking one's eyes off of the road for a few seconds can have devastating consequences. Drivers should avoid engaging in any activity that takes their eyes off of the road, their hands off of the wheel, or their mind off of driving.
Speak with an Experienced Altamonte Springs Car Accident Attorney Today
Unfortunately, even the safest driver could end up injured in an accident because of another driver's carelessness. If this happens to you, be sure to speak with an experienced Altamonte Springs car accident lawyer about your legal options. For an evaluation of your own case, call Goldman Law, P.A. at 407-960-1900.
Sources:
flhsmv.gov/pdf/crashreports/crash_facts_2021.pdf
nhtsa.gov/risky-driving/speeding