Calculating The Value Of A Car Accident Injury Claim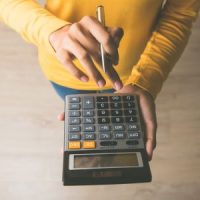 There are a lot of benefits to working with an experienced attorney after being involved in a car crash. For instance, it's generally a lot easier to get an accurate picture of how much a person's claim is worth with the help of a skilled legal team. By valuing a car crash, you can get a better idea of the amount you'll need to cover your losses and can also help you evaluate settlement offers.
Medical Care 
There are a lot of different things that go into valuing a car accident claim, but one of the most important is the cost of an accident victim's medical care. A single trip to the hospital after a crash can, for instance, cost many thousands of dollars in ambulance transportation costs and emergency medical care expenses. Diagnostic tests, like x-rays and MRI scans will only add to these costs, as will overnight visits, the cost of treatment, medication, and follow-up visits. Even those who have medical coverage often end up having to pay for a lot of their medical bills out-of-pocket, which can quickly become financially unfeasible. By keeping a careful record of and adding up these costs, injured parties can get a better idea of what their claim could be worth if their legal case is successful.
Lost Income
 Those who sustain injuries as a result of a car accident must often take time off from work while they obtain a diagnosis and proper medical treatment. Even for injuries considered relatively minor, this can leave accident victims forced to take off weeks from work. With many people living paycheck to paycheck, even a few days away from work can have significant financial repercussions. Of course, the longer a person is out of work, the worse those repercussions are. An important part of valuing a car accident claim involves keeping track of how much an injured party has experienced in lost wages and benefits. A claimant who can prove that someone else was responsible for the crash could recover these amounts from the at-fault party.
Property Damage 
A lot of car accident victims, even if they are fortunate enough to avoid a serious injury, will still suffer some kind of damage to their vehicle. It's important to consider how much that damage will cost to repair when placing a value on a legal claim. In some cases, a vehicle may end up totaled, in which case, an accident victim could be entitled to damages in an amount equal to the value of the car, as replacement will be necessary. It's also important to note that vehicle damage isn't the only type of property damage that is compensable. If someone's phone, for instance, was broken during the crash, then the value of that device should also be considered when valuing a claim.
Reach Out to Our Experienced Maitland Car Accident Legal Team 
For help placing an accurate value on your own car accident claim, please call the dedicated Maitland car accident legal team at Goldman Law, P.A. today. You can reach us at 407-960-1900 or via online message.
Sources: 
floridabar.org/rules/florida-standard-jury-instructions/civil-jury-instructions/civil-instructions/#500
iii.org/article/how-are-value-my-car-and-cost-repair-determined