Can Multiple Individuals Be Held Liable For A Car Crash In Florida?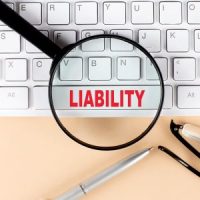 No two car accidents are exactly the same. Many, for instance, are the result of one driver violating a traffic law and colliding with another vehicle, while others could be caused by a vehicle defect and involve only a single car. Some of the most dangerous car accidents, however, involve three or more vehicles. Known as multi-vehicle crashes, or multi-car pile-ups, these accidents have some of the most devastating consequences of any collision because occupants are struck many times and from multiple angles. Besides being more severe than collisions between only two vehicles, liability for multi-car accidents also tends to be more difficult to resolve, as it is much more likely that more than one person contributed to or caused the accident.
Causes of Florida Multi-Vehicle Accidents
Florida is by no means the safest state in which to drive. In fact, it is regularly ranked as one of the most dangerous places for motorists, pedestrians, and cyclists alike, largely because there is so much traffic, a lot of which cannot be accommodated due to outdated infrastructure. These conditions also make it more likely that a collision will end up involving multiple vehicles. There is, for instance, simply not enough room for many people to avoid being involved in a secondary collision, leading to a pile-up. Initial and secondary causes of the majority of multi-vehicle crashes include:
Speeding;
Driving while distracted;
Falling asleep at the wheel;
Driving while intoxicated; and
Driving in hazardous weather conditions.
This type of negligence is dangerous and can result in devastating multi-car pile-ups, many of which prove deadly for some of the parties involved.
Liability for Multi-Car Pile-Ups
Because there is usually more than one person at fault for a multi-vehicle accident, determining who can be held liable for an accident victim's damages can be difficult. It is not, however, impossible and in many cases, multiple parties could end up being held liable for a portion of an injured victim's losses. In fact, even if a victim is found to have contributed in some way to the  accident, he or she can still recover compensation from the other parties, albeit in an amount that is reduced by his or her degree of fault. However, before multiple parties can be held liable for accident damages, responsibility for a crash will need to be apportioned between them. This in turn, will require an in-depth investigation into the cause of each of the crashes in the multi-vehicle collision, an endeavor that is best undertaken with the help of an experienced legal team.
Work with an Experienced Altamonte Springs Car Accident Lawyer
Most multi-vehicle accident cases involve the liability of more than one person, which can be difficult to contend with, especially for those who are suffering from severe injuries. To learn more about liability for multi-car pile-up accidents, reach out to Goldman Law, P.A. and set up a meeting with an experienced Altamonte Springs car accident lawyer. You can reach us at 407-960-1900 today.
Sources:
leg.state.fl.us/statutes/index.cfm?App_mode=Display_Statute&URL=0700-0799/0768/Sections/0768.81.html
floridabar.org/the-florida-bar-journal/joint-and-several-liability-in-florida-are-reports-of-its-demise-greatly-exaggerated/