How Long Will My Car Accident Settlement Take?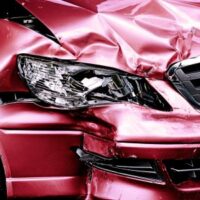 With all of the emotions and physical pain that can accompany car crashes, it is common for accident victims to feel uneasy about the road ahead. One issue that is often of particular concern is whether it will be possible to resolve their claim through settlement negotiations and if so, how long that resolution will take. The reality is that the car accident settlement process is different for everyone, so answering this question is difficult. There are, however, a few factors that can affect this issue, including the severity of the accident and the types of insurance policies the parties have. To learn more about these factors and how they apply in your own case, please reach out to our experienced Maitland car accident lawyers today.
The Severity of Your Accident
One factor that may affect the duration of the settlement process is the severity of the collision in question. If, for instance, the injuries sustained by the parties involved are relatively minor or nonexistent, treatment will probably be short-term. This means that not only will everyone know what their exact losses were, but that the parties won't have to delay proceedings while they obtain medical treatment. On the other hand, when injuries are severe, the parties may require extensive and time-consuming treatment. This, along with the fact that the parties may be less willing to negotiate when the settlement amount is larger, can all make settlement proceedings much lengthier. 
Determining The Extent of Your Physical Injuries
After a car crash, determining the extent of your physical injuries is not always easy as many body parts can be affected.  Usually, the ER Doctors are looking for broken bones and organ damage and often overlook other injuries.  Many times, the car accident causes soft tissue injuries, which may only be visible on subsequent testing, such as on a MRI scan.  Sometimes, people heal fully with some chiropractic treatment or physical therapy. However, if they don't heal from therapy, the injury may be permanent and may require additional treatment and procedures into the indefinite future.  Therefore, a car accident settlement should never be rushed.
Dealing with Insurers and Coverage Available
In Florida, there is no mandatory minimum requirement for bodily injury insurance.  Sometimes, this means that there may not be at fault insurance to cover for your losses. The amount of coverage available can also have an impact on how long the case takes to resolve.  Additionally, negotiating with the other driver's insurer can be time-consuming. 
Whether the Case Requires Litigation
Sometimes, when a settlement is not reached, litigation is required.  Litigation is often a lengthy process.  In some cases, it may be years before the case can be resolved.  In Florida, due to heavy trial dockets, the case must be mediated before it goes to trial.  Mediation is a settlement conference wherein many litigation cases will be resolved.  Other times, a settlement can be reached without the need for litigation.
Call Today to Set Up a Free Consultation 
It is difficult to estimate the amount of time it will take to reach a settlement for a specific car accident, as each case comes with its own set of facts and issues. There are, however, a few factors that can help determine the timeline of a car accident settlement. To speak with our experienced Maitland car accident lawyer about how these factors could affect your own case, please call Goldman Law, P.A. at 407-960-1900 today.