Five Things To Know About Your Car Accident-Related Visit To The Emergency Room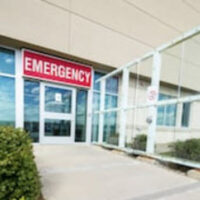 Although we don't often think about driving as being a dangerous activity, the reality is that it is. Fortunately, under Florida law, auto insurance providers do offer minimum coverage for medical care, including coverage of ER expenses, regardless of who was at fault for the crash. It is important to note, however, that what happens at the ER can end up being used against a person in court at a later date. To learn more about how an ER visit could affect your own accident claim, please reach out to an experienced Altamonte Springs car accident lawyer as soon as possible.
Documenting Your Accident
Medical treatment is one of the most crucial pieces of evidence that someone has when filing a personal injury lawsuit. Basically, the nature of an accident victim's treatment will be used to prove whether he or she is entitled to recover damages from the other driver. For this reason, obtaining proper medical care as soon as possible after an accident is extremely important. For many, this could mean going to the emergency room, where the hospital can start making a record of the injuries suffered by the plaintiff.
What You Say Could be Important
Using medical evidence is not the exclusive right of an accident victim, but can also be attempted by the defense. Once a person waives doctor-patient confidentiality by supplying his or her medical records at trial, the information contained in those records will be part of the permanent court record. This means that the other party's attorney can try to use the records to prove that a plaintiff isn't entitled to the damages that he or she is claiming. This includes any statements made to the medical professionals at the time of treatment, so it's usually a good idea for accident victims to limit what they tell their providers to what is necessary for treatment and to avoid discussing who was at fault.
Following Up with Your Doctor
After a post-accident visit to the ER, injured parties usually have more control over who they see for follow-up care. It is this medical professional who will typically be tasked with testifying as to a patient's condition at trial, so it's important for accident victims to carefully follow their doctor's advice during recovery, which includes participating in the rehabilitation process and attending all follow-up visits. Doing so is one of the best ways to prove that you took your injuries seriously.
Florida's Minimum Mandatory Insurance Law
All Florida drivers are required to carry at least $10,000 in PIP insurance to cover the cost of accident-related medical care. Policyholders receive this coverage regardless of who caused the accident and can expect coverage of at least 80 percent of their medical care costs, including ER-related expenses, up to the limits of the policy.
Florida's 14 Day Rule
Besides Florida's PIP insurance laws, accident victims should also be aware of the 14 day rule, which states that drivers must seek medical care within two weeks of their accident to be covered under PIP. A motorist who fails to seek treatment before this deadline will have no claim for PIP coverage.
Free Consultations Available
If you were involved in a car accident in Altamonte Springs and have questions about the recovery process, please call 407-960-1900 to speak with the dedicated car accident lawyer at Goldman Law, P.A. about your legal options.
Resource:
leg.state.fl.us/Statutes/index.cfm?App_mode=Display_Statute&URL=0600-0699/0627/Sections/0627.736.html