How COVID-19 Could Affect Your Personal Injury Claim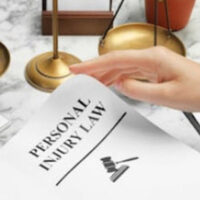 The COVID-19 pandemic has changed the lives of Florida residents in a number of ways.  Many people are now prohibited from going into work, making unnecessary trips, or patronizing non-essential businesses. As we move forward in this new landscape, some have raised concerns over the effect that the pandemic will have on pending personal injury lawsuits. The reality is that this is new territory for all of us, as a pandemic of this nature hasn't affected the U.S. in our lifetimes, but it's safe to say that COVID-19 will undoubtedly have an impact on current personal injury cases. For help evaluating your own case, in light of COVID-19's spread, please contact our experienced Altamonte Springs personal injury legal team today. We can be reached by phone or online message.
Medical Treatment for Injury Case
One of the most important aspects of a personal injury case is medical documentation of the client's alleged injuries.  Consistent medical treatment is necessary to prove the permanency and/or severity of the injury.  Many people are refusing to get medical treatment during this pandemic for fear of contracting the virus. However, many medical offices are open or are continuing to see patients on an emergent basis.  Additionally, if surgery is needed as a result of an accident, these can now be scheduled to go forward.  So, if someone has been injured through no fault of their own, they can still seek the needed medical attention.
Courthouse Delays
Most courthouses across the state have closed or are modifying their procedures to enable the ability to work remotely in response to the spread of COVID-19. Unfortunately, this means that many plaintiffs can expect their cases to take longer to resolve, especially if they are already engaged in litigation and on an upcoming trial docket.  It is also important to note, however, that a large portion of the work that goes into litigating a personal injury case actually takes place outside of the courtroom. This includes investigating a case, gathering evidence, preparing demands, pleadings and motions,  devising a litigation strategy and conducting depositions and mediations. Many of these tasks can still be done, albeit remotely, so if you were recently injured in an accident, don't feel discouraged, but contact an experienced Florida personal injury lawyer who can help you navigate the legal process during this difficult time.
Insurance Premiums
Florida is a no-fault auto insurance state, which means that most accident victims must first go through their own Personal Injury Protection coverage for accident related medical expenses.  Unfortunately, we are in the midst of a significant financial recession, so we can expect that many people will not be able to pay their premiums.  Because of this, there may be fewer drivers on the road who actually have auto insurance coverage. Being involved in a collision with someone who doesn't have bodily injury coverage can complicate the process of recovering compensation, so if you were recently injured in an accident with an uninsured driver, you should speak with an attorney who can advise you.
Denying Policyholder Claims
It is also possible that insurance company profits will begin to decline during the COVID-19 pandemic. Insurers that find themselves in this position may fight harder before agreeing to settle a claim. Fortunately, accident victims who are represented by an experienced attorney can hold insurers who use these tactics accountable.
Our Altamonte Springs Team is Available for Free Consultations
If you were recently injured in an accident, one of the most important things you can do to help your case is to begin working with an attorney as soon as possible. To speak with an experienced Altamonte Springs personal injury lawyer about handling your case remotely, please call Goldman Law, P.A. at 407-960-1900 today.