4 Steps To Obtaining Compensation After A Florida Car Accident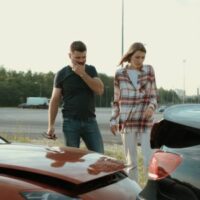 If you were involved in a car crash in Florida, you may find yourself needing help to pay off related medical bills and lost wages. Fortunately, if you weren't at fault for your accident, you have a few options for obtaining the compensation you need. To give you a better idea of this process, we've included a few steps that can help you protect the evidence in your case and eventually file a claim against the at-fault party. For a specific evaluation of your own case, please call our office today and set up a free consultation with one of our dedicated Maitland car accident lawyers.
Notify the Police
Car accident victims who plan on filing a claim, or who were injured in an accident, should consider notifying the police and filing an accident report as soon as possible after the crash. In fact, under Florida law, if a person was injured in an accident, or a collision resulted in more than $500 worth of property damage, the parties are actually legally required to report the accident to law enforcement. Responding police officers can ensure that everyone who requires medical assistance, receives it, and can start working on an accident report that will be important to a later insurance claim.
Contact Your Insurance Company
While all insurance companies have their own specific deadlines for filing a claim, most require that policyholders notify them as soon as possible after a crash. Depending on the details of the accident and the policyholder's level of coverage, the company may cover some of the damages sustained. In serious cases, the insurance company can also begin negotiations with the other driver's insurer to recoup some of the victim's losses.
Gather Important Documentation
It can also be helpful in the claim filing process for accident victims to start collecting important accident-related information and documents, including:
The contact and insurance information of the other drivers involved in the crash;
The contact information of any witnesses who saw the accident;
Accident-related medical records and bills;
Estimates for the cost of vehicle repair or replacement;
Invoices from towing companies;
Records of lost wages, including pay stubs; and
Copies of their insurance policy.
To learn more about the types of evidence that you will need to file a successful car accident claim, please reach out to our office today.
Hire a Florida Car Accident Lawyer
One of the most important things that a car accident victim can do after a collision is to contact an attorney, who can help them determine who was at fault and if necessary, either assist them when negotiating a settlement with the other party, or help them litigate the case in court. To learn more about how a dedicated Maitland car accident lawyer could help with your own Florida accident claim, please call Goldman Law, P.A. at 407-960-1900 today. We offer complimentary consultations, so don't hesitate to call or contact us online today to set up a meeting with a member of our legal team.
Resource:
flhsmv.gov/insurance/involved-in-a-crash/