Why Did My Insurer Deny My Car Accident Claim?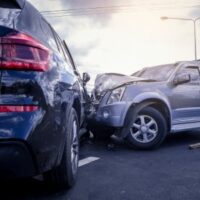 It is very likely, in the aftermath of a car accident, that you will find yourself dealing with insurance carriers in an attempt to obtain compensation for your losses. In fact, under Florida's no-fault auto insurance laws, motorists are actually required to first file claims with their own insurers before seeking compensation from the other party. Unfortunately, some insurance carriers are extremely difficult to work with and are often unwilling to pay out fair settlements. While we've included a few of the most common justifications used by insurers when denying a claim for compensation, we also recognize that these are by no means the only reasons that a car accident claim could be denied.
If you were recently involved in a car crash and have questions about the insurance claims process, or have already received a denial from your own insurer, you should consider reaching out to an experienced Maitland car accident lawyer who can give you the best possible chance of obtaining a fair settlement.
Common Reasons for Claim Denials
Insurance companies are in the business of making money, so if they can avoid paying out a significant sum for a claim, they usually will. They may even deny a claim outright, often attributing the decision to one of the following reasons:
The claimant was behind on paying his or her premiums;
The claimant missed an important deadline for filing the claim;
The claimant provided insufficient evidence to demonstrate liability; and
The terms of the policy don't cover the losses suffered by the claimant.
In many cases, these denials are legitimate. Just because a claimant may not have known of a deadline or a restriction in a policy does not mean that the terms don't exist, so a denial could be justified. To ensure that your own claim isn't rejected for one of these reasons, please reach out to our office today.
Bad Faith Insurance Practices
While there are legitimate reasons to deny an insurance claim, there are also some unlawful practices in which insurance companies engage. Insurers are, for instance, legally prohibited from:
Misrepresenting the terms of coverage;
Failing to conduct an adequate or timely investigation into the accident before deciding to accept or deny the claim;
Refusing to consider relevant evidence;
Falsely accusing a claimant of committing insurance fraud in an effort to convince him or her to drop a claim; and
Making unreasonably low settlement offers that aren't supported by the evidence of a claimant's losses.
If your own insurer has used some of these bad faith tactics, it can and should be held accountable. Call our legal team today to learn more.
Complimentary Consultations Available
If you were injured in a  car accident caused by another driver, you may need help when dealing with insurance carriers. A dedicated attorney will have the experience and resources to conduct a thorough investigation into your accident and handle all negotiations with insurers. To set up a free consultation with our dedicated Maitland car accident lawyers, please call Goldman Law, P.A. at 407-960-1900 today.
Resource:
flsenate.gov/PublishedContent/Session/2012/InterimReports/2012-132ju.pdf