5 Signs That You May Have Suffered A Concussion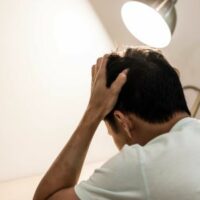 For those who have never had a concussion before, knowing what to expect symptom-wise can be a bit confusing. This is often only compounded by the fact that after an accident, most people feel unusual aches and pains, or may even experience no symptoms at all, despite suffering from an injury. All accident-related injuries should be taken seriously, but concussions should be given extra attention, as they can have some of the most devastating consequences if left untreated.
Although concussion symptoms are often delayed by hours or even days after an accident, there are a few signs that accident victims should remain vigilant for. If you experienced any of these symptoms, obtained medical care, and were diagnosed with a concussion, you could be entitled to compensation for your medical bills and lost wages. Please call one of our dedicated Maitland personal injury lawyers to learn more.
A Loss of Consciousness
If you hit your head during an accident and become unconscious, either immediately or soon after, there's a good chance that you have a concussion. It's always a good idea to see a medical professional after an accident, but it is particularly crucial for those who lose consciousness. Upon receiving care, an accident victim should be sure to keep a record of the injuries and any medical treatment that was sought.
Drowsiness or Dizziness
Even those who don't become unconscious after an accident could still be suffering from a concussion, especially if they start experiencing unexplained drowsiness or dizziness, both of which are key symptoms of a concussion. If you are struggling with fatigue or dizziness after suffering head trauma, you should be sure to seek medical attention as soon as possible.
Painful Headaches
Being involved in an accident is a stressful experience, so it makes sense that a person would suffer from at least minor headaches afterwards. It is, however, extremely important to keep track of these headaches, including their frequency and severity, as they could be a symptom of a concussion.
Nausea or Vomiting
Concussions often cause victims to feel unwell, so if you are experiencing nausea or vomiting after striking your head, you are likely suffering from a concussion or some other type of traumatic brain injury. Both of these symptoms could be evidence of internal bleeding in the brain or serious tissue damage.
Vision Changes
Any changes to vision after a head injury are indicative of potential brain damage, especially when those changes are accompanied by any of the other symptoms that we listed, including a loss of consciousness, dizziness, headaches, or nausea. Things can change rapidly for those who are suffering from head injuries, making it particularly important for injured parties and their loved ones to remain alert for these symptoms.
Set Up a Meeting Today
If you sustained a concussion in an accident and are concerned about how you will cover your medical bills, please reach out to one of our dedicated Maitland personal injury lawyers at Goldman Law, P.A. by calling 407-960-1900 to learn more about the recovery process.
Resource:
medlineplus.gov/concussion.html