5 Things You Can Do To Prevent A Car Accident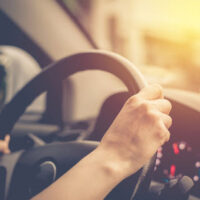 Driving is one of the most dangerous things that most of us do on a daily basis. While there isn't much we can do to impact how other people drive, there are steps that we can take (besides wearing our seat belts) to reduce our chances of being involved in a collision. Unfortunately, even those who do take extra care when driving, could end up injured in an accident because of someone else's negligence, in which case, the injured party may need to file a claim against the at-fault driver with the help of an experienced Altamonte Springs car accident lawyer.
Brush Up On Your Skills
One of the best things that we can do to avoid causing a car accident is to regularly brush up on our driving skills. It has, after all, been quite a while since most of us received our licenses. In the meantime, neighborhoods and roads have likely changed and gotten busier, so it can never hurt to take a defensive driving class or re-learn how to drive in certain weather conditions.
Review Your Vehicle Manual
While it may not make for exciting reading, car manuals can help motorists stay safer while driving. Manuals can, for instance, contain information about how to modify a too-bright windshield, or how to adjust the seats, wheels, and other components in a vehicle, which can increase both control and comfortability.
Add a First Aid Kit
Drivers may also want to think about buying a First Aid kit specifically for their cars. You should be sure to include a blanket, reflective pylons and markers, water, basic medical supplies, and even a change of clothes. If you ever find yourself stranded after a crash, these items could make all the difference in your ability to treat minor injuries and stay safe until the authorities arrive.
Reduce Glare
Glare from the sun can cause headaches and affect a driver's visibility. To ensure that this doesn't affect your own driving, you should think about keeping sunglasses in your car and adjust your visors for maximum coverage. Those who have digital dashboards may also have the option of lowering their lights at night to reduce glare on the windshield.
Get in a No-Device Habit
It's easier than ever before to use mobile devices while driving. Unfortunately, even hands-free devices can be distracting and put a driver at risk of causing an accident. One of the best ways to avoid this is to start making a habit of putting your phone and other electronic devices away while driving.
Meet With Our Altamonte Springs Legal Team Today
At Goldman Law, P.A., we understand that even the most careful drivers could end up injured in an accident because of someone else's carelessness. You deserve to have someone on your side with the experience and compassion to advocate on your behalf during this difficult time. Please call 407-960-1900 and set up a meeting with our dedicated Altamonte Springs car accident lawyers today.
Resource:
mdc.edu/justice/law-enforcement/defense-driving-programs.aspx