Accidents Caused By Driver Fatigue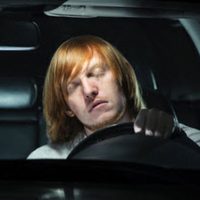 While most people have driven while feeling tired, few realize how risky it can be. In fact, drowsy driving often proves to be as dangerous as driving while intoxicated. Driving while fatigued is a form of negligence, which means that accident victims who can prove that their collision was the result of drowsy driving, could be entitled to compensation for their medical bills, lost wages, and vehicle repair costs.
How Drowsiness Can Affect Your Driving Abilities
Fatigue can have a significant impact on a driver's attention, judgment, coordination, reaction time, and decision-making, all of which are crucial when driving. This can result in:
Drifting between lanes of traffic;
Difficulty maintaining the proper speed limit;
Swerving into oncoming traffic;
An inability to avoid obstacles; and
Problems keeping a safe distance from other vehicles.
Drowsy driving accidents often occur at high speeds, or with little to no attempt on the part of the fatigued driver to avoid a collision. For this reason, drowsy driving accidents tend to be severe, resulting in serious injuries.
Some Drivers are More Likely to Fall Asleep at the Wheel
Anyone who is tired or overworked is at risk of driving while drowsy. There are, however, certain individuals who are more likely to fall asleep at the wheel and cause an accident, including:
Commercial drivers, who are required to spend long stretches of time on the road, meet strict deadlines, and who must often drive through the night;
Shift workers who are required to work a varying schedule, odd hours, or late at night;
Those who don't get enough sleep on a regular basis or who have poor sleeping habits;
People with undiagnosed or untreated sleep disorders, like insomnia or sleep apnea; and
Individuals who are taking certain types of medications, especially for conditions, such as anxiety.
Fortunately, drowsy driving is preventable, even for people who are more prone to fatigue. For instance, drivers who are having trouble focusing, yawning a lot, or who find themselves nodding off, should quickly pull over to the side of the road to get some rest, or switch roles with another passenger.
Establishing Liability
All drivers are legally obligated to remain in control of their vehicles, remain alert, and to pay close attention while driving. Drivers who fall asleep at the wheel fail to fulfill these responsibilities and so can be held liable if injured parties can prove that the other driver was fatigued. Evidence that could help establish this includes eyewitness testimony, medical records demonstrating that a driver was on a specific kind of medication, a lack of skid marks at the scene of the crash, and data logs or cell phone records that show that a driver had traveled a long distance before the crash.
Reach Out to Our Experienced Maitland Car Accident Lawyers
If you or a loved one were injured in an accident caused by a drowsy driver, don't hesitate to call one of the dedicated Maitland car accident lawyers at Goldman Law, P.A. to learn more about your legal options. You can set up a meeting with a member of our legal team by calling 407-960-1900, or by filling out one of our online contact forms.
Sources:
cdc.gov/sleep/features/drowsy-driving.html
nhtsa.gov/risky-driving/drowsy-driving