Avoid These Mistakes After a Car Accident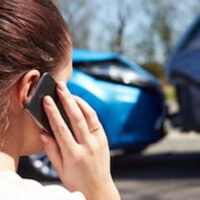 Being involved in a car crash can be a traumatic and confusing experience, especially for those who have never been in a collision before. In these kinds of stressful circumstances, it is not uncommon for accident victims to make simple mistakes that could have significant repercussions for their legal claims later on. We've included a few of the most common car accident-related mistakes that claimants should try to avoid. To learn more, please reach out to our experienced Altamonte Springs car accident lawyers today.
Underestimating Your Injuries
One of the biggest mistakes that we see claimants make after an accident is to underestimate or dismiss their collision-related injuries. This is especially common after car crashes, which often result in non-visible injuries, like whiplash and concussions. Dismissing injuries as merely aches and pains can have important consequences down the road. Waiting to obtain a medical opinion, for instance, can be used by defense attorneys as proof that the plaintiff wasn't actually injured in the car accident, or that his or her injuries are not as severe as is being claimed. Failing to obtain medical care after an accident can also create disputes over the amount of compensation that an injured party is entitled to.
Waiting to File a Claim
With all of the stresses that come along with treating accident-related injuries, getting vehicles repaired or replaced, and trying to cover other bills while taking time off from work, many car accident victims end up waiting to file a claim. Many, however, are unaware that there is actually a legal deadline by which car accident victims have to file a lawsuit against the at fault party in Florida. In Florida, this deadline is four years from the date of the accident. Waiting too long to file a claim can also increase the risk that critical evidence for a case will be lost.
Talking to Insurers
Car accident victims are typically contacted by insurance adjusters almost immediately after a crash. Statements given to insurers at this point, however, can be used later to undercut a person's claim. Retaining an attorney can make all the difference in helping ensure that adjusters don't use underhanded tactics to take advantage of claimants or to convince them to accept unfair settlements.
Failing to Report the Accident
Under Florida law, drivers who are involved in car accidents are required to immediately report the crash to law enforcement if that collision:
Resulted in an injury;
Resulted in more than $500 in property damage;
Involved an intoxicated driver;
Was a hit-and-run; or
Resulted in a death.
When car accidents are reported, law enforcement officers will prepare a report about the crash. These reports can be used later by claimants to help support their version of what transpired on the day of the accident. Some insurance companies may even deny accident claims if a crash wasn't reported.
Schedule a Free Consultation
If you were injured in a car crash and are seeking legal advice, please contact the experienced Altamonte Springs car accident lawyer at Goldman Law, P.A. by calling our office at 407-960-1900 today.
Resource:
leg.state.fl.us/statutes/index.cfm/index.cfm?App_mode=Display_Statute&Search_String=&URL=0000-0099/0095/Sections/0095.11.html