Evaluating Your Car Accident Claim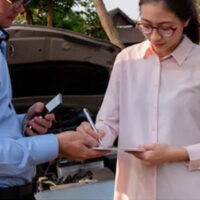 If you were seriously injured in an accident through no fault of your own, you are undoubtedly worried about how you'll pay medical bills and household expenses while you recover. For many, filing an insurance claim will allow for the recovery of the necessary losses. For others, however, especially those who are suffering from severe injuries, it may be necessary to file a lawsuit. Before taking this step, however, claimants should be sure to assess a number of factors and how they apply in their own case. For help, please reach out to our experienced Altamonte Springs car accident lawyers today.
The Value of Your Claim
One of the most common questions car accident attorneys hear after an accident is "what is the value of my case?" Determining what this value is, however, can be difficult, as it requires the assessment of a number of additional factors, including the cost of medical care, the type of injury, future damages and missed time from work. How much a person has paid and can expect to pay in the future to continue treatment will have significant bearing on how much a claim is worth.
Accident victims who are unable to work because of their injuries can also be compensated for wages that they were unable to earn while recuperating. For those whose injuries are permanent, compensation could include reimbursement not only for past lost wages, but also for lost future income. Like medical costs, an assessment of how much economic injury a person suffered because of an accident can play a critical role in determining the value of a claim.
Insurance Limits
Florida is a no-fault auto insurance state, which means that initial medical bills are typically handled through the drivers' PIP insurance providers. However, insurers will only compensate a person up to the limits of his or her policy. What these limits are is also an important factor in deciding whether to file a lawsuit in court. If a policy will cover most of a person's losses, for instance, it may be in his or her best interests to continue out-of-court negotiations. If, on the other hand, the policy limits are substantially exceeded, going to court may be the only way that an injured party can obtain adequate compensation.
Comparative Negligence
Florida is a comparative negligence state, which means that injured parties won't be barred from recovery even if they contributed to their own accidents. Instead, what they can recover will be reduced by their own degree of fault in causing the crash. How much a person contributed to an accident thus plays a critical role in determining not only the value of a claim, but also the likelihood of a case's success if decided by a jury. If a person was mostly at fault for a crash, for instance, he or she will probably not garner much sympathy in court.
Set Up a Consultation Today
To speak with an experienced Altamonte Springs car accident lawyer about what you should consider before filing a claim in court, please call Goldman Law, P.A. at 407-960-1900 today.
Resource:
leg.state.fl.us/statutes/index.cfm?App_mode=Display_Statute&URL=0600-0699/0627/Sections/0627.7407.html