Calculating Lost Wages After an Accident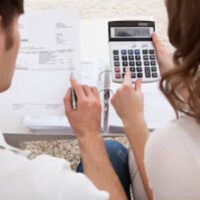 The cost of obtaining treatment after an accident is not the only expense that car accident victims are often forced to take on. For instance, even those with relatively minor injuries may need to take a few days off of work while they heal. Those whose injuries are more severe, on the other hand, will likely need to take a few weeks or even months off before they can return to work. In the most serious cases, an injured party could find him or herself unable to work at all.
Fortunately, accident victims who were injured as a result of someone else's negligence could be entitled to compensation for their monetary losses, including reimbursement for lost wages. Calculating and recovering these losses can, however, be complicated, so if you were hurt in an accident and were unable to work because of your injuries, it is important to speak with an experienced Maitland personal injury lawyer who can help you.
What is Included in the Calculation of Lost Wages?
Reimbursement for lost wages covers any past, present, and future income that a person will be unable to earn because of his or her accident-related injuries. Of these losses, past wages often prove the easiest to calculate, as claimants need only assess how much they were making at the time of the accident and multiply it by the number of days they were unable to work.
The same calculation is used to calculate present wage loss, which accounts for situations where a person is working, but can only work part-time, or has to accept a lower paid position due to his or her injuries. In these cases, the calculation of present wages would involve taking whatever a person would have made if there hadn't been an accident and then calculating the difference between that number and what he or she is currently making.
Loss of Future Earning Capacity
Compensation for lost wages also covers any loss of future income that a person may experience, which is more specifically known as a loss of earning capacity. Establishing a loss of future income almost always requires the aid of an expert, who can testify about the value of a person's losses based on a number of different factors, including:
The claimant's age;
The claimant's education level;
The claimant's work history;
The severity of the claimant's injury;
Whether the claimant's injuries resulted in a disability;
How much the claimant has earned since the accident; and
The current labor market.
For help assessing how these factors could play a role in calculating your own lost earning capacity, please call our Maitland legal team today.
Recovering Compensation for Your Losses
Besides the burden of having to pay medical expenses after a serious injury, many accident victims also struggle with their inability to work. Fortunately, it is possible to recover compensation not only for lost wages, but also a loss of future income, so if you were hurt in an accident and have questions about seeking compensation for your losses, please call 407-960-1900 to speak with the dedicated Maitland personal injury lawyer at Goldman Law, P.A. about your case.
Resource:
jury.flcourts.org/wp-content/uploads/Civil/500/5012.rtf