Don't Wait to Get Medical Treatment After Your Accident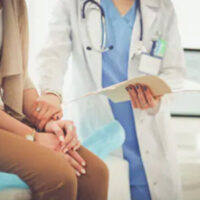 One of the most critical, but least understood truths about car accidents is the importance of receiving medical treatment as soon as possible. Taking this step fulfills a number of purposes, such as ensuring that a person has the best possible chance of recovering quickly, while also giving injured claimants a better chance of recovering compensation from the at-fault party who caused their crash. To learn more about filing an accident claim, either with your insurer, the at-fault driver's insurer, or the negligent driver him or herself, please call our experienced Maitland car accident lawyers today.
The Severity of Your Injuries
One of the most important reasons to obtain medical treatment after an accident is to ensure that a person's injuries don't worsen over time or result in irreparable damage. In some cases, delaying treatment can even lead to permanent disability. Medical documentation is the best evidence of car accident related injury and often when a person waits to get treatment, serious acute injuries, such as concussions may never be documented and the seriousness of the injury may become harder to prove.
PIP Timeframes
Under Florida law, all car accident victims are required to carry Personal Injury Protection (PIP) insurance to cover some of their injuries in the event of an accident. Because Florida is a no-fault auto liability state, all car accident victims are required to file claims with their own PIP providers before seeking compensation from an at-fault party. There are, however, additional requirements for filing a PIP claim. For instance, a person must seek medical treatment within 14 days of suffering an accident-related injury or risk not getting the benefit of the PIP insurance.
Your Chances of Recovery
One of the most important determining factors involved in deciding how much an accident victim can recover in monetary damages is how severe a person's injuries are and the level of treatment that he or she required. If a person waits to seek medical attention until days or weeks after an accident, the at-fault party's insurers will likely seek to use that information as evidence that a claimant's injuries are not that severe. Obtaining medical treatment as soon as possible after an accident is one of the best ways to prevent insurers from arguing that your injuries are not as severe as you claim.
Free Consultations Available
Getting checked out by a doctor after an accident can make all the difference in the success or failure of a later personal injury claim and can also help injured parties avoid the worsening of their condition. Unfortunately, even when claimants obtain medical care after an accident, the at-fault party's insurer may still try to cast doubt on the victim's assertions. For help protecting your own interests after a car accident, please contact the dedicated Maitland auto accident lawyer at Goldman Law, P.A. You can reach a member of our legal team by calling 407-960-1900 or by sending us an online message.
Resource:
flhsmv.gov/insurance/