Consider Taking These Steps After A Car Accident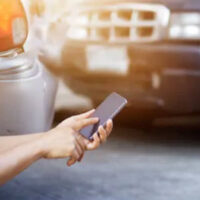 If you are ever involved in a Florida car crash, there are a few steps that you may need to take. These measures can help ensure your safety and the safety of anyone else involved in the crash, but can also help protect your legal interests in the future if you end up needing to seek compensation beyond what your own insurance coverage can provide. To learn more about your own legal options following a collision, don't hesitate to reach out to one of our knowledgeable Altamonte Springs car accident lawyers today.
Assess Your Situation
One of the first things you should do after a car accident is take time to assess your situation and make sure you are safe by:
Turning on your hazard lights;
Evaluating your injuries and those of your passengers;
Checking on the other parties involved in the crash if it is safe to do so; and
Calling emergency responders.
While some of these steps may seem obvious, it is not uncommon for the adrenaline and confusion that so often accompany a car accident, to cause someone to overlook one of these precautionary measures.
Take Pictures
If you have ensured the safety of all parties and no one needs immediate medical attention, you should then turn your attention to documenting the accident. If you can do so safely, consider taking pictures of the vehicles and parties involved in the crash. Make sure to include both close up and zoomed out photos, not only of the vehicle damage, but also where the vehicles came to rest in relation to each other and any other objects on the street. Include photos of injuries, nearby street signs, evidence of inclement weather or a road hazard, or property damage to nearby homes, light poles, or businesses.
Obtain Witness Information
Besides photographs from the scene of the accident, eyewitness testimony could end up playing one of the biggest roles in proving what happened on the day of your accident. To this end, you should think about collecting the contact information of anyone who saw the accident. This could help down the line if a case must go beyond the standard insurance claims process, as the individuals could provide the testimony needed to demonstrate fault and liability.
Call Law Enforcement
In Florida, drivers are actually legally obligated to report an accident to the police if:
There have been any injuries;
There was a fatality; or
Property damage exceeds $500.
Most accidents satisfy one of these factors, so it's a safe bet that if you are involved in a crash in Florida, you'll probably need to report the accident. Fortunately, taking this step actually proves beneficial for a number of reasons. Law enforcement can, for instance, provide emergency aid if necessary and can also create a police report that can help demonstrate liability to insurers.
Call Today for Help with Your Car Accident Case
To speak with an experienced Altamonte Springs car accident lawyer about seeking compensation for your accident-related injuries, please call Goldman Law, P.A. at 407-960-1900 today.
Resource:
forbes.com/advisor/car-insurance/what-to-do-after-accident/