A Few Things You Should Know About Florida Car Accidents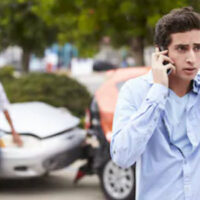 Everybody knows that driving comes with inherent risks. Knowing this, however, doesn't make it any less shocking to those who end up involved in a car accident. We've included a few things that could help you in the event that you are involved in a crash, like details about Florida car accident statistics and a breakdown of the state's no-fault auto liability standard. To learn more, please reach out to one of our dedicated Maitland car accident lawyers today.
How Common are Car Accidents in Florida?
According to the Florida Department of Highway Safety and Motor Vehicles (FHSMV), there were 341,399 car accidents in Florida in 2020, which breaks down to around 933 car crashes per day. Approximately 212,432 people were injured in those crashes, while another 198,134 suffered only property damage. Certain types of crashes were particularly common. For instance, an estimated 92,247 of the collisions were hit and run accidents, while 4,554 involved alcohol. Around 23,268 of these accidents occurred in Orange County and resulted in 18,318 injuries.
Florida Insurance Requirements
Florida is a no-fault auto insurance state where each driver is required to have a minimum of $10,000 in Personal Injury Protection (PIP) coverage and at least $10,000 in Property Damage Liability coverage. Under this system, car accident victims must go through their own insurers when attempting to recover reimbursement for medical expenses and lost wages, regardless of who caused the accident. If the damages exceed what a person's policy covers, then he or she can file a claim with the other driver's insurer to cover the additional damages.
PIP Insurance Limits
It's also important for accident victims to note that they should see a doctor as soon as possible after their crash. This is because under the state's no-fault laws, a person must seek treatment for an accident-related injury within 14 days of the crash. Those who fail to do so, will be barred from recovering PIP benefits. Furthermore, while accident victims are entitled to the limits of their full policy for emergency injuries, non-emergency injury coverage will often be capped at $2,500. To qualify as an emergency injury, the injury in question must place the victim's health in serious jeopardy, cause dysfunction of an organ or body part, or cause serious impairment to a bodily function.
Free Consultations Available
Please call Goldman Law, P.A. at 407-960-1900 to speak with one of our experienced Maitland auto accident lawyers about PIP coverage, personal injury lawsuits, or another accident-related legal issue.
Resource:
flhsmv.gov/pdf/crashreports/crash_facts_2020.pdf