Determining Fault In An Intersection Accident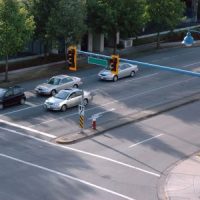 While car accidents can happen anywhere and basically at any time, there are certain places where they tend to occur more often than others, including in intersections. In fact, the National Highway Traffic Safety Administration (NHTSA) estimates that as many as 40 percent of all car accidents take place in intersections.
Unfortunately, determining fault in an intersection accident can be difficult, as these collisions often involve multiple vehicles and sometimes cyclists or pedestrians. In some cases, the driver who was struck might be the party at fault, while in others, both drivers could have played a role in causing the crash. One of the best ways to ensure that you identify the real cause of your intersection accident is to start working with an experienced Maitland car accident lawyer as soon as possible.
Leading Causes of Intersection Accidents
Most intersection accidents occur in a few specific scenarios, where a driver:
Ignores a stop sign or red light and drives into oncoming traffic;
Rushes through a yellow light and collides with someone legally traveling in the other direction;
Makes a prohibited right turn;
Is distracted; or
Fails to observe the right-of-way.
When an injured party can provide proof that another driver made this type of error, then he or she could be entitled to compensation for medical bills, property damage, and lost wages. This is an important step for many accident victims, especially those who are involved in intersection accidents, which are often severe and result in significant property damage and a high likelihood of physical injury.
Right-of-Way Rules at Intersections
All drivers are expected to comply with local and state traffic laws, including right-of-way rules. This is particularly important at busy intersections, where right-of-way rules are critical to preventing accidents. At controlled intersections, which feature stop signs and traffic lights, drivers must yield to other drivers according to those traffic signals. If, on the other hand, an intersection doesn't have such signals, then vehicles can move forward based on when they arrived at the intersection. If two drivers arrive simultaneously, then the driver of the right-hand car always has the right-of-way.
Types of Intersection Accidents
Any type of accident can occur in an intersection, but most fall under one of the following categories:
Rear-end collisions, which occur when one vehicle strikes the rear of another, often due to driver inattention;
Side-impact crashes, which are also known as t-bone collisions and occur when one driver strikes another on its side at a 90 degree angle; and
Head-on collisions, which can occur in cases where a driver makes an illegal left turn.
Regardless of the type of collision in question, a driver who was injured in an intersection accident will need strong evidence of fault. This can be obtained by securing traffic or security camera footage of the accident, taking photographs of the crash scene and vehicle damage, and working with eyewitnesses and an accident reconstruction specialist.
Free Consultations Available
To speak with an experienced Altamonte Springs car accident lawyer about investigating the cause of your own intersection accident, please call Goldman Law, P.A. at 407-960-1900 today.
Sources:
crashstats.nhtsa.dot.gov/Api/Public/ViewPublication/811366
highways.dot.gov/research/research-programs/safety/intersection-safety