Recovering Compensation For A Hit And Run Accident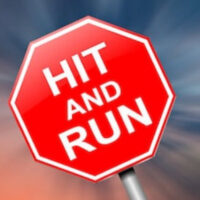 Enduring any car crash is stressful and potentially painful. But these situations can be even more frustrating when there isn't anyone to hold accountable for the crash because the other driver fled the scene. This happens much more often than most people realize. In fact, the Florida Department of Highway Safety and Motor Vehicles reports that as many as one in four accidents in Florida qualify as hit and run accidents. Fortunately, even if a hit and run driver is never caught, injured parties may still have several insurance claim options. To learn more about these options in your own case, please call an experienced Maitland car accident lawyer today.
Civil Remedies
Hit and run accidents occur when a driver flees the scene of a crash without staying to exchange personal information with the other driver, or to render reasonable assistance to any injured parties. This type of conduct is unlawful and can lead to criminal charges if the hit and run driver is identified. These cases, however, are handled separately from civil claims, which injured parties can file in an attempt to recover compensation for their accident-related losses. Unfortunately, it is not, however, always possible to file a civil claim in court, as hit and run drivers are often not identified. Instead, injured parties may need to seek compensation by filing an insurance claim.
Insurance Claim Options
There are a few different ways that hit and run accident victims can attempt to recover compensation for their injuries and property damage, one of which is filing a claim under their Personal Injury Protection (PIP) coverage. All drivers in Florida are required to carry PIP coverage, so a hit and run accident victim won't need to prove that the other driver was at fault in order to collect it. These policies cover emergency medical bills and a portion of lost wages, but only up to a certain amount. Besides PIP coverage, hit and run accident victims can also attempt to seek compensation by filing a claim under a collision policy, which is extra insurance that drivers can carry to cover the cost of vehicle damage, regardless of fault.
Perhaps the best means of recovery for hit and run accident victims, however, is uninsured motorist (UM) coverage. These kinds of policies specifically kick in when a driver doesn't have insurance, or cannot be identified. In the event that the driver is found, but his or her coverage doesn't cover the injured party's losses, then the victim could attempt to recover compensation from an underinsured motorist (UIM) policy.  This is the best coverage to obtain to protect yourself and passengers in the event of a hit and run accident.
Speak with an Experienced Maitland Car Accident Lawyer
Being injured in a hit and run accident can be frightening and frustrating for victims, many of whom are unable to seek compensation from the at-fault driver because that person was never identified. Fortunately, it is still possible to recover compensation after these kinds of crashes, so if you were hurt in a hit and run accident and need help recovering damages after your crash, please call Goldman Law, P.A. at 407-960-1900 and speak with one of our dedicated Maitland car accident lawyers today.
Resource:
flhsmv.gov/safety-center/driving-safety/hitrun/