The Dangers Of Aggressive Driving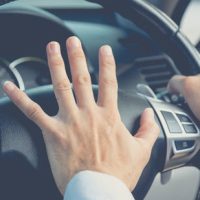 Most of us have experienced frustration or even outright anger while driving. When these feelings veer into aggression, however, the results can be devastating. Aggressive driving accounts for thousands of serious car accidents every year, an alarming trend for anyone who spends time on the road.
Identifying Aggressive Drivers
There are a few signs that motorists can keep an eye out for that could indicate that someone else is intentionally driving aggressively. Tailgating other drivers, for instance, is common amongst aggressive drivers as is:
Unsafely passing other cars;
Cutting off other drivers;
Failing to yield when required;
Failing to use turn signals when changing lanes;
Running red lights and stop signs; and
Honking at, swerving towards, or gesturing at other drivers in an attempt to intimidate them.
When a driver is exhibiting these kinds of aggressive behaviors, it is best not to engage with them or even to make eye contact. Drivers should also avoid provoking the other driver by honking, gesturing, or vocalizing their frustrations, all of which make it more likely that the parties will be involved in an accident.
Types of Accidents Caused by Aggressive Driving
Aggressive driving can result in a lot of different types of car accidents. Some of the most common, however, are:
Rear-end collisions, in which the aggressive driver purposely strikes another car from behind, often after tailgating them;
Rollover accidents, which can occur if an aggressive driver sideswipes another vehicle in an attempt to intimidate a motorist, or pushes them into a divider, curb, or off the road entirely;
T-bone collisions, which can occur if an aggressive driver runs a red light or speeds through an intersection, striking another vehicle broadside; and
Multi-vehicle crashes, in which a number of cars are involved, often in a chain reaction collision, or when traffic is congested.
Unfortunately, all of these kinds of crashes can result in serious injuries. This is especially true of rollover, t-bone, and multi-vehicle collisions.
Were You Injured by an Aggressive Driver?
If you were injured in an accident caused by an aggressive driver, there are a number of steps that you can take to help protect your legal rights and recovery options, including:
Calling 911;
Filing a police report;
Gathering evidence, such as photos of the accident scene and the contact information of eyewitnesses;
Obtaining the information of other drivers involved in the crash;
Seeking medical attention for your injuries and keeping a record of the cost of diagnosis and treatment; and
Contacting an attorney for help with your claim.
To learn more about the things you can do to strengthen your claim against an aggressive or reckless driver, reach out to our legal team today.
Consult with an Experienced Maitland Car Accident Lawyer
If you were involved in an accident that was caused by an aggressive driver, you could be entitled to damages for some, or all of your collision-related losses. To set up an appointment with one of the dedicated Maitland car accident lawyers at Goldman Law, P.A., fill out our online contact form or call us at 407-960-1900 today.
Sources:
popcenter.asu.edu/content/aggressive-driving-0
iii.org/fact-statistic/facts-statistics-aggressive-driving