What Is Loss Of Earning Capacity?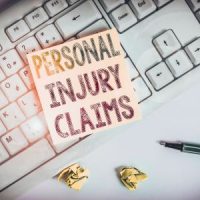 How much a person can recover in damages following an accident depends on a variety of factors, including whether he or she has undergone a loss of earning capacity. This is a term used to describe the amount of money that a person is capable of earning in the future, not how much they currently earn or have earned in the past. Essentially, loss of earning capacity refers to a person's inability to earn the same amount of money as he or she did before suffering a specific injury. Loss of earning capacity can have far-reaching consequences for accident victims, who may struggle to make ends meet and cover even basic expenses. Fortunately, it is possible to recover these losses by filing a claim against the at-fault party in court.
Loss of Earning Capacity vs Lost Wages
One way to think about loss of earning capacity is as the difference between what a person would have earned if he or she hadn't been injured in an accident and what he or she will likely end up earning. While it may sound similar to lost wages, loss of earning capacity is a bit different. Lost wages are those payments that a person couldn't earn because he or she was injured. Calculating these amounts is a relatively straightforward process, as it simply requires multiplying one's wage by the number of hours that a person would have worked if he or she hadn't been injured. Loss of earning capacity is a bit more theoretical, so coming up with an amount tends to be a more nuanced process.
Calculating Loss of Earning Capacity
There are a number of factors that go into calculating a loss of earning capacity, including the  injured party's:
Job position;
Education;
Work history;
Transferable job skills; and
Ability to find a different job.
It may be necessary to obtain expert opinion on how these factors will affect someone's ability to provide for him or herself in the future. Such an individual can also explain how specific industry trends, or geographic location will impact an injured party's employability. Eventually, the parties will come up with a number for how much a person would likely have earned if he or she hadn't been injured. The difference between this amount and what a person will actually end up earning post-accident constitutes lost earning capacity.
Speak with an Experienced Altamonte Springs Personal Injury Lawyer
Being involved in an accident is traumatic enough without having to cope with the loss of your livelihood. If you can't work in the same job as before your accident, or can't work at all because of your injuries, please call the dedicated Altamonte Springs personal injury lawyers at Goldman Law, P.A. to learn more about your legal options. You can set up a free consultation by calling our office at 407-960-1900, or by completing one of our online contact forms. A member of our legal team is standing by and eager to help you through each stage of your case.
Sources:
floridabar.org/the-florida-bar-journal/computing-economic-damages-in-florida-wrongful-death-and-personal-injury-cases/
floridabar.org/rules/florida-standard-jury-instructions/civil-jury-instructions/civil-instructions/#500