The Importance of Uninsured/Underinsured Motorist Coverage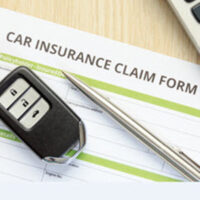 Florida requires all of its drivers to carry a minimum amount of personal injury protection (PIP) and property damage liability (PDL) auto insurance. However, drivers are not similarly required to buy coverage to pay for losses sustained in an accident with an uninsured/underinsured motorist. While not technically required, obtaining uninsured/underinsured motorist coverage is encouraged, as those who don't have this type of policy risk being unable to recover the full amount of their losses in the event of a serious accident with an uninsured or underinsured driver. To learn more about your own legal options following a collision with an uninsured or underinsured driver, please contact an experienced Maitland car accident lawyer today.
Minimum Auto Insurance Requirements
In Florida, drivers are required to carry at least $10,000 in PIP and PDL insurance. The former covers 80 percent of accident-related medical expenses, 60 percent of wage loss and transportation costs, regardless of who was at fault for the crash, while PDL coverage pays for any damage sustained by another driver because of the policyholder's actions. While many drivers comply with these laws and obtain at least the minimum required insurance, an alarming number of Florida drivers fail to do so. In fact, Florida has one of the highest percentages of uninsured motorists in the state, at 26.7 percent.
What is Uninsured/Underinsured Motorist Coverage?
Because Florida is a no-fault auto insurance state, motorists who are injured in collisions are usually required to first seek compensation for their losses from their own insurers. Unfortunately, it is not uncommon for a person's losses to exceed the limits of his or her insurance policy, in which case, the individual can attempt to seek compensation from the other driver involved. If, however, that person doesn't have any liability insurance or has a policy that doesn't cover the injured party's losses, victims can seek compensation through their uninsured/underinsured motorist coverage.
Uninsured/Underinsured Motorist (UM) coverage protects motorists when another driver causes an accident and:
Doesn't have bodily injury coverage; or
Has bodily injury coverage, but not in an amount that covers the extent of their injuries.
In these situations, policyholders can file claims with their own insurers to recover compensation for their losses. UM insurance coverage is highly recommended because of the high rate of uninsured drivers in Florida.
What Happens if Drivers Don't Have Uninsured Motorist Coverage
Drivers who don't have uninsured motorist coverage and who are injured in an accident with an uninsured driver may be unable to recover any compensation in excess of their own initial PIP coverage. Injured parties who find themselves in this situation, however, do have the option of filing a personal injury lawsuit against the at-fault driver in court. Unfortunately, these cases are not always successful, as many of those who don't carry liability insurance also don't have access to personal assets or funds that can be used to cover the plaintiff's losses.
Get Help with Your Auto Accident
One of the best ways to ensure that you and your loved ones will not be left without financial compensation after an accident is to obtain uninsured/underinsured motorist coverage. This does not necessarily mean, however, that filing a claim for compensation will be a simple endeavor, so if you were injured in an accident with an uninsured driver, please call 407-960-1900 to speak with a  dedicated Maitland auto accident lawyer at Goldman Law, P.A. about your legal options.
Resource:
flhsmv.gov/insurance/
https://www.goldmanlawpa.com/why-full-coverage-doesnt-really-mean-full-coverage/