Why Full Coverage Doesn't Really Mean Full Coverage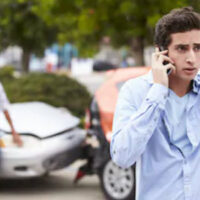 When motorists hear the term full coverage, they often imagine that they will be totally covered in the event of a serious collision. The reality, unfortunately, is that "full coverage" doesn't always mean that a driver will be fully compensated in the event of an accident. Instead, the term full coverage is used to refer to coverage that satisfies the bare minimum state requirements. This use of terminology can leave accident victims surprised when they learn that their injuries are not covered, especially after a severe accident. It is, however, possible to recover compensation from at-fault drivers even if their insurance doesn't cover accident-related losses, so if you were injured in a car crash and your insurance doesn't cover your injuries or you have been unable to collect compensation from the at-fault party, it is important to contact an experienced Altamonte Springs car accident lawyer who can evaluate your case and advise you accordingly.
Minimum Liability Coverage
In Florida, drivers are required to carry the following two types of auto insurance coverage:
Personal Injury Protection (PIP) "no fault" coverage of at least $10,000, which covers:

80% of reasonable, related and necessary medical bills if medical treatment is sought within 14 days of the accident
60% of lost wages
100% of replacement services, such as childcare, housekeeping and yardwork
80% of prescription expenses
60% of transportation costs
Up to $5000 of death benefits

Property Damage Liability (PDL) coverage of at least $10,000, which pays for any property damage caused by a policyholder.
In many cases, insurers will lead policyholders to believe that they are getting full coverage when they are actually only getting the minimum PIP and PDL coverage required under state law. This minimal coverage would not protect you if you cause a collision or are hit by an uninsured driver.
Additional Coverage
Even drivers who obtain PIP and PDL insurance aren't really fully covered in the event of an accident. Motorists who really wish to obtain "full coverage", however, do have a couple of options, including requesting Bodily Injury Liability (BIL) coverage, which protects drivers who are deemed responsible for an accident. Those without this type of coverage can be held directly liable by accident victims, which means that their personal assets could be subject to seizure.
Policyholders can also purchase collision coverage, under which an insurer will repair or pay for the value of their vehicle. These policies ensure that drivers who are not at fault for their crashes will have their vehicles repaired, even if the other driver isn't insured. Finally, policyholders should also consider purchasing Uninsured/Underinsured Motorist (UM) coverage, which protects motorists when another driver causes an accident and:
Doesn't have bodily injury coverage; or
Has bodily injury coverage, but not in an amount that covers the extent of their injuries.
In these situations, policyholders can file claims with their own insurers to recover compensation for their losses.  UM coverage in Florida is especially important because Florida has one of the highest percentages of uninsured motorists in the state, at 26.7 percent. Purchasing UM insurance is a way to make sure you and your family are protected in the event that you are involved in a car accident that was not your fault and the other person does not have insurance or not enough insurance.
Were Your Car Accident-Related Losses Fully Covered by Your Insurer?
Just because an insurer says that you have full coverage, does not mean that all of your accident-related losses will be compensable. If you have questions about recovering damages after your own car crash, please call one of the experienced Altamonte Springs car accident lawyers at Goldman Law, P.A. today at 407-960-1900.
https://www.goldmanlawpa.com/do-i-have-a-delayed-crash-injury/