Traffic Fatalities Reached A 16-Year High In 2021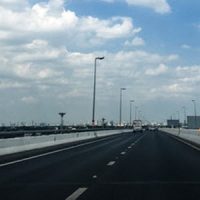 Recently, the National Highway Traffic Safety Administration (NHTSA) released an early estimate of traffic fatalities for 2021. According to the report, an estimated 42,915 people died in car accidents last year, a number that represents an almost eleven percent increase from 2020. This projection is the highest number of fatalities reported by the NHTSA since 2005 and represents the largest annual percentage increase since the institution of the Fatality Analysis Reporting System in 1975.
Summary of the NHTSA Traffic Fatality Report
In addition to revealing that the traffic fatality rate for 2021 increased by 10.5 percent last year, the NHTSA's report also included details about the types and causes of serious accidents, including:
An increase in fatal accidents of 15 percent on rural interstate and urban arterial roads and an increase of 20 percent on urban collector/local roads;
An eleven percent increase in fatal daytime accidents;
An eleven percent increase in fatal weekend car accidents;
A 15 percent increase in fatal accidents occurring during out-of-state travel;
A 16 percent increase in fatal multi-vehicle collisions;
A five percent increase in fatal speeding-related accidents;
A five percent increase in fatal, police-reported alcohol involvement-related crashes; and
A 13 percent increase in fatal crashes that involved at least one large truck.
Certain road users also proved to be more at risk of being involved in a fatal accident. For instance, motorcyclist fatalities increased by nine percent in 2021, while pedestrian fatalities increased by 13 percent and cyclist fatalities increased by five percent.
State-Level Increases
Although specific data about increases in traffic fatalities for the 50 states have not yet been revealed, the NHTSA's report did provide a general look at state-level estimates. For instance, according to the agency, all 10 NHTSA regions are estimated to report an increase in fatalities in 2021, while 44 states and the District of Columbia and Puerto Rico are also projected to report an increase in traffic fatalities during the pandemic.
National Roadway Safety Strategy
In response to the alarming increase in traffic fatalities last year, the U.S. Department of Transportation created the National Roadway Safety Strategy, a program that is now receiving funds from the President's Bipartisan Infrastructure Law. This law also:
Funds the Safe Streets and Roads for All program, which will invest up to $6 billion over the next five years to fund state efforts to reduce traffic accidents in the U.S.;
Advances the Complete Streets policies and standards;
Requires updates to the Manual on Uniform Traffic Control Devices, which defines what qualifies as traffic lights, lane markings, and speeds; and
Increases funding for the Highway Safety Improvement Program, which helps states create and implement data-driven approaches to road safety.
Earlier this year, the NHTSA also launched the Click It or Ticket campaign, which aims to raise awareness about the importance of seat belt use in preventing traffic fatalities.
Call Today for Help with Your Car Accident Case
To speak with an experienced Altamonte Springs car accident lawyer about your recovery options following a serious Florida car crash, call  Goldman Law, P.A. at 407-960-1900 today.
Sources:
nhtsa.gov/press-releases/early-estimate-2021-traffic-fatalities
transportation.gov/briefing-room/us-transportation-secretary-pete-buttigieg-announces-comprehensive-national-roadway