Answers to the Most Common Car Accident Questions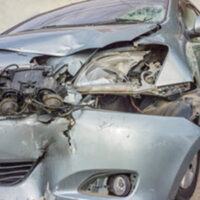 Many of those who are injured in collisions have never been involved in a car accident before and may have questions about their legal rights and options. Although we've included some of the most common questions that we hear from car accident victims, we realize that these are by no means the only questions that you may have, so if you were recently involved in a Florida car crash, don't hesitate to reach out to our experienced Maitland car accident lawyers for help.
How Much is My Case Worth?
One of the first questions that many of our clients ask is how much their case is worth. The reality is that determining how much compensation an injured car accident victim can recover depends on the specific circumstances of a case. Factors that could affect recovery include:
The severity of the injuries;
Who was primarily at fault for the crash;
The amount of medical bills;
The limits of the parties' insurance coverage; and
The strength of the claimant's evidence.
For an evaluation of your own case and how these factors could influence your own recovery options, please call our office today.
What Evidence do I Need?
All successful car accident claims require strong evidence that can prove who was at fault for a crash and what kinds of injuries were sustained as a result. The types of evidence most frequently used in car accident cases include photographs of the scene of the accident, repair costs, medical records, medical bills, video recordings of the crash and eyewitness testimony. In complicated cases, it may also be necessary to hire an accident reconstruction expert who can testify as to the cause of a crash.
How Long Will it Take to Resolve My Case?
The amount of time it takes an accident victim to recover compensation after a crash depends on the strength of the evidence of fault and the nature of the damages suffered by the victim. If injuries are severe, for example, determining how much a person has suffered in damages can be difficult, as it will require an in-depth analysis of a person's employment prospects, physical pain and suffering, and the toll that the injuries will take on his or her personal relationships. Cases in which fault isn't clear also tend to be more time-consuming, especially if they end up being litigated in court. Ultimately, resolving a car accident case can take anywhere from a few weeks to many years.
Do I Need a Lawyer?
While it may not be required to hire an attorney to file a car accident claim with an insurer or a lawsuit in court, those who are represented by legal counsel almost always recover more compensation than individuals who pursue claims on their own. A lawyer can help a claimant build a much stronger legal case, negotiate with insurance companies, and if a claim ends up in litigation, can represent the injured party in court. To learn more about how an attorney could help with your own case, please reach out to our legal team today.
Complimentary Consultations Available
If you were involved in a car accident in Florida, please call 407-960-1900 to speak with one of the dedicated Maitland car accidents lawyers at Goldman Law, P.A. for help with your accident-related questions or concerns.
Resource:
scholarlycommons.law.northwestern.edu/cgi/viewcontent.cgi?article=4577&context=jclc