Five Common Types Of Car Accidents And Their Consequences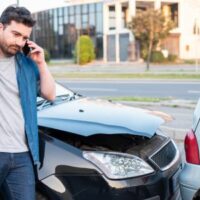 With the increasing number of car accidents occurring on Florida roads, it has become more important than ever for drivers to have a thorough understanding of the types of dangers that they are facing. Certain kinds of collisions, for instance, tend to occur more often than others in Florida and are also more likely to result in specific types of injuries. The kind of crash a driver is involved in can affect how injured parties go about recovering compensation, as well as the type of challenges they will face, so if you were hurt in an accident in Florida, you should consider contacting an experienced Maitland car accident lawyer who can assess your case and advise you accordingly.
Rear-End Collisions
Rear-end crashes are one of the most common types of collisions in Florida and are almost always the result of at least one party's negligence. Whether the result of one driver's failure to keep adequate distance between vehicles, driving while distracted, or mere carelessness, rear-end crashes can have severe repercussions, often causing significant head and neck injuries.
T-Bone Collisions
T-bone collisions, or side impact crashes, are another common type of car accident that often result in specific kinds of injuries, including:
Broken or cracked ribs;
Dislocated and fractured shoulders;
Traumatic brain injury;
Whiplash and other neck injuries;
Organ damage; and
Hearing loss.
The injuries sustained in t-bone crashes are almost always serious, as these kinds of collisions typically occur at relatively high speeds, often in intersections, where drivers are blindsided and have little to no time to react.
Single-Vehicle Crashes
While most car accidents involve at least two vehicles, it is also not unheard of for a driver to be injured in a single-vehicle crash. In fact, losing control of one's vehicle can happen much more easily than most people realize. Hydroplaning on a flooded road, or swerving to avoid something, for instance, can easily cause a vehicle to skid off the road, potentially striking a nearby tree, wall, guardrail, or building. Often, these kinds of crashes can be attributed to a vehicle malfunction, like a defective car part, in which case, the manufacturer could be held liable for the accident.
Clipping Rear-Quarter/Sideswiping When Merging
Merging can be dangerous, even when all parties involved are obeying traffic laws and driving carefully. Dense and high-speed merge areas can, therefore, become particularly perilous when even one driver is not paying close attention or is distracted and fails to see another car in their blind spot. The result of this negligence can lead to the attempted merging and eventual sideswiping or colliding with the rear-quarter of the vehicle in the next lane.
Low-Speed Impacts
Low-speed collisions are another surprisingly common kind of car accident in Florida.  Often, they occur in parking lots and driveways. While they do usually occur at low speeds, these crashes can still cause serious injuries.
Contact a Maitland Car Accident Lawyer for Help
For help seeking compensation after your own collision, please call Goldman Law, P.A. at 407-960-1900 and set up a meeting with a member of our legal team.
Resource:
natlawreview.com/article/facts-about-rear-end-accidents