How Long do I Have to File a Lawsuit After My Florida Car Accident?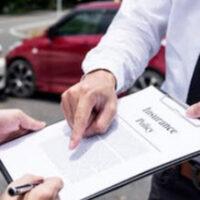 A life changing car accident can happen in a matter of  just a few seconds. The time following a collision can go just as quickly, with injured parties juggling a number of responsibilities, including calling the police, exchanging insurance information, and seeking medical attention. For many individuals, taking these steps, along with negotiating with their insurer, is enough to at least begin the process of resolving a claim. Unfortunately, in complicated cases, where injuries were severe or fault is unclear, the claim filing process is rarely such a simple process. To ensure that you don't miss any critical deadlines and to give your own claim the best possible chance of success, please reach out to our experienced Altamonte Springs car accident lawyers today.
Car Accident Repercussions
The consequences of a serious car crash can linger for weeks, months, or even years after the accident. Sometimes, the injuries are permanent in nature. A car may require more repairs than was initially thought or may need a new car entirely, or an injury that was initially thought to be minor could end up being more serious, resulting in expensive medical bills, significant pain, and unemployment. Negotiations between insurers could drag on with no resolution, tempting a person to accept a settlement that is far too low to cover his or her damages. These issues only tend to become more complicated as time goes on, making it especially important for car accident victims to begin pursuing their claim as soon as possible, when memories and evidence of the crash are still fresh.
The Statute of Limitations
Besides improving his or her chances of success, a claimant's decision to file a claim early has other benefits, one of which is compliance with the statute of limitations. In the civil context, a statute of limitations is a deadline by which a person must file a lawsuit against the person or entity who caused their injury. Each state has its own statute of limitations for different types of claims and Florida is no different, where plaintiffs have four years from the date of their crash to file a car accident lawsuit against the at fault driver and five years from the date of their crash to file a lawsuit against their own insurer.
While it may seem like four years is plenty of time to file a car accident lawsuit, the time after a collision tends to pass quickly, as motorists are forced to contend with a host of other accident-related issues. It is critical, however, for claimants to abide by this deadline, as those who fail to do so will be barred from filing a lawsuit and so will miss out on the opportunity to recover damages for their losses.
Don't Delay – Speak with an Attorney Today
After a car crash occurs, you have a limited amount of time to file a claim. Please call Goldman Law, P.A. at 407-960-1900 to review your legal options with an experienced Altamonte Springs car accident lawyer.
https://www.goldmanlawpa.com/five-questions-to-ask-your-doctor-after-being-involved-in-a-car-crash/