Reaching A Settlement After An Uber Accident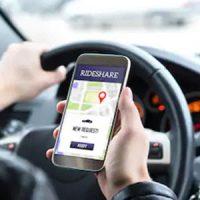 Rideshare services like Uber and Lyft are popular in Florida, where riders benefit from the convenience and affordability that these companies offer. Rideshare services also, however, pose some serious risks for users, who could end up injured in a car accident. Although rideshare service providers are typically insured, recovering compensation via a settlement award after an accident often proves to be difficult without the help of an attorney.
The Average Uber Accident Settlement
All car accidents, including collisions involving rideshare companies are unique, which makes it difficult to accurately estimate an average settlement. A person can, however, get a better idea of what he or she could recover by assessing a few different factors, including:
Whether the Uber driver's app was on and he or she was waiting or available for a ride request, or whether he or she was enroute to pick up a rider, or was currently driving a passenger;
The limits of the Uber driver's personal liability insurance;
Who was at fault for the crash; and
The severity of the injuries suffered by the parties involved.
How these factors affect a person's case will depend on the specific facts surrounding an accident. For help coming up with an estimate of your own Uber accident settlement, reach out to our legal team today.
How Long Does it Take to Get a Rideshare Settlement?
Just as it is difficult to come up with an average Uber accident settlement amount, it is hard to estimate how long it will take to resolve a claim. Generally, the clearer fault is and the more minor a person's injuries are, the more quickly he or she can expect the settlement negotiations to be resolved. When liability is unclear, on the other hand, a case requires a more extensive litigation, multiple parties were involved in a crash, or the injuries sustained were particularly severe, claimants can expect their settlement to take at least a few months, or even more than a year.
Maximizing  Your Settlement Value
An experienced car accident lawyer can help maximize your rideshare settlement value by:
Conducting a thorough investigation into the cause of the crash;
Collecting and preserving evidence of the accident;
Documenting your damages, including medical bills, vehicle repair costs, and lost wages;
Staying on top of the negotiation process, communicating with insurers, and evaluating settlement offers; and
Obtaining testimony from experts who can help demonstrate fault for an accident.
If, despite these efforts, Uber, or another rideshare service provider is unwilling to settle a claim, an attorney will have the resources and necessary knowledge to file a civil lawsuit in court. While this process usually takes longer than settlement proceedings, it can result in a higher damages award.
Call Goldman Law, P.A. Today
The best way to determine the potential value of your Uber accident claim is to speak with an experienced Altamonte Springs car accident attorney. Contact Goldman Law, P.A. at 407-960-1900 to learn more about entering into settlement negotiations with Uber or another rideshare service provider. You can also set up a free case review by reaching out to our legal team via online message.
Sources:
uber.com/us/en/drive/insurance/
help.uber.com/driving-and-delivering/article/insurance-?nodeId=a4afb2ed-75af-4db6-8fdb-dccecfcc3fd7