What is My Case Worth?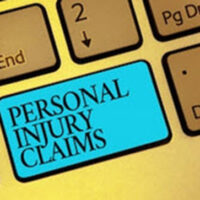 No two accidents are exactly the same, which can make it difficult to estimate what a personal injury case is worth. It is possible, however, by applying a number of different factors, to get a general idea of what a person could expect to receive in a settlement offer or monetary judgement. To learn more about these factors and how they could affect your own compensatory award, please contact our experienced Altamonte Springs personal injury attorneys today.
Calculating Your Losses
Plaintiffs who can demonstrate that someone else was responsible for their accidents are often able to collect damages compensating them for related losses, including reimbursement for:
Past, present, and future medical care;
The repair or replacement of damaged property;
Lost income and future earning potential; and
Pain and suffering and emotional distress.
The amount awarded for these losses in a particular cases will depend on a variety of factors, including, but not limited to:
Who was at fault for the accident;
Whether the injured party contributed to the accident in some way;
The severity of the injuries sustained;
Whether the injured party suffers from permanent disability or disfigurement as a result of the injuries;
The amount of the medical bills incurred;
The extent and type of treatment (did the injury require surgery?);
The amount of lost wages and ability to work in the future; and
The amount of insurance coverage available
These factors can be established in a number of different ways, but all require the submission of convincing evidence, including medical bills and treatment records, as well as proof of lost wages.
How These Factors Apply in Your Own Case
Generally, the more severe a person's injuries are, the more he or she can expect to receive in a settlement offer or monetary judgement. A determination must also be made as to whether the injured person caused or contributed to the accident in some way or if it was all the other party's fault.
Demonstrating severity will primarily come down to the information provided in treatment records and medical bills, although plaintiffs can also often use additional evidence, such as photographs of the injuries and expert testimony. Claimants/Plaintiffs will also need to prove how much they lost in income as a result of their inability to work because of the accident, which can similarly be shown through documentation like pay stubs and tax returns.
Experienced Altamonte Springs Personal Injury Lawyers
For help determining what your own accident case could be worth, please contact the dedicated personal injury lawyer at Goldman Law, P.A. by calling 407-960-1900 or send us an online message.
https://www.goldmanlawpa.com/how-covid-19-could-affect-your-personal-injury-claim/